AMD High-End System:
For our high-end system, we set a budget of £2000 and this is where the two platforms move in slightly different directions. While both the AMD and Intel high-end systems are very capable gaming rigs, the AMD system is focused more towards high FPS 1440p gaming but also offers an extremely capable platform for users who multitask.
The AMD Ryzen 9 3900X processor is the ideal CPU for content creators and productivity with its 12 cores and 24 threads able to crunch through photo and video editing, helped by the Gigabyte Aorus Elite X570 based motherboard and ultra-fast PCIe Gen 4 Corsair MP600 M.2 NVMe SSD during the day for work, then turning into a capable CPU when its time to wind down and relax with some gaming.
At this point AMD's choice of graphics cards is maxed out, the PowerColor RX 5700 XT Red Devil is possibly the best AMD discreet graphics solution available currently for gaming. Paired with a high refresh rate AMD FreeSync monitor, this GPU should be capable of maintaining high FPS in competitive multiplayer games and producing 60 FPS in AAA solo titles at 4K resolution.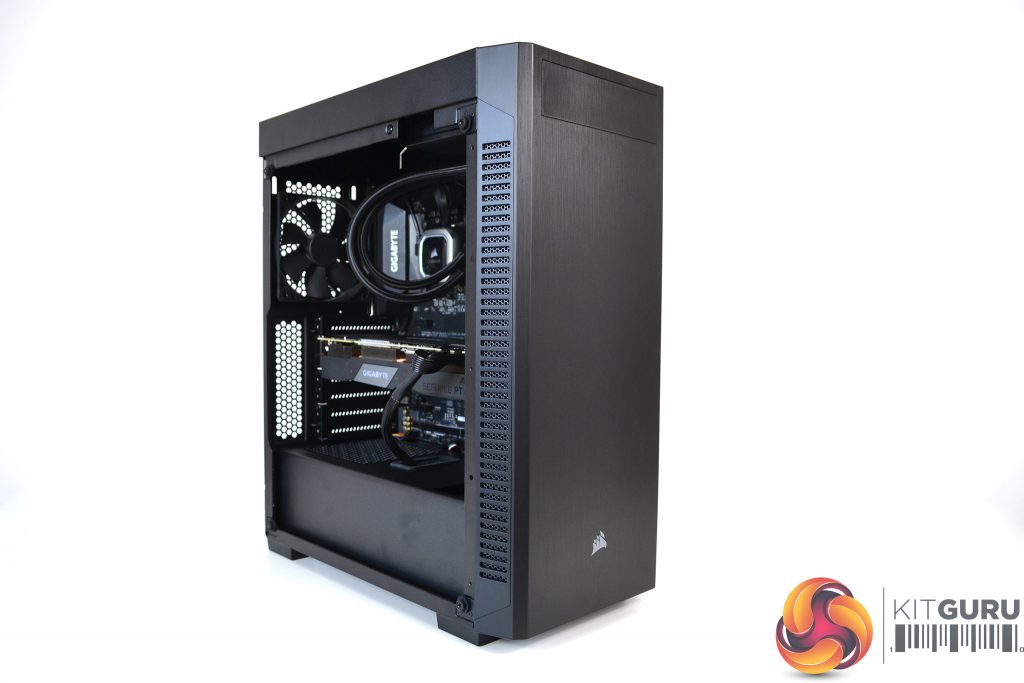 Total Cost: £1920.29
Intel High-end System:
At the high-end price point, the Intel system should begin to stretch its legs a little in gaming. For a while now, the Intel Core i7-9700K has been regarded by many as the best bang for your buck gaming CPU with its 8 cores and high frequency. Combined with an EVGA RTX 2080 SUPER, this system should offer gamers who are looking for high FSP in competitive multiplayer titles a great platform for years to come.
Our choice of motherboard for the Intel high-end system is a Gigabyte Z390 Aorus Pro, a great platform for overclocking. If you get lucky in the silicon lottery with your Intel Core i7-9700K CPU, its is possible to push the processor core frequency to 5.0GHz and beyond on this platform, which should help performance in more CPU demanding titles.
However, this will increase the heat produced by components so we chose a good quality 280mm all-in-one liquid CPU cooler, the Corsair H115i RGB Platinum AIO, to manage those higher temperatures and a high flow case with a mesh front panel to allow plenty of cool air to enter the system. When the system is not under load, the Phanteks P600S case has a front panel that can be slotted in place to reduce noise.
Total Cost: £1963.04