To test power consumption today we measure system wide drain at the socket – the monitor is not included in the final result. We measure results while gaming in Tomb Raider at 4k resolution.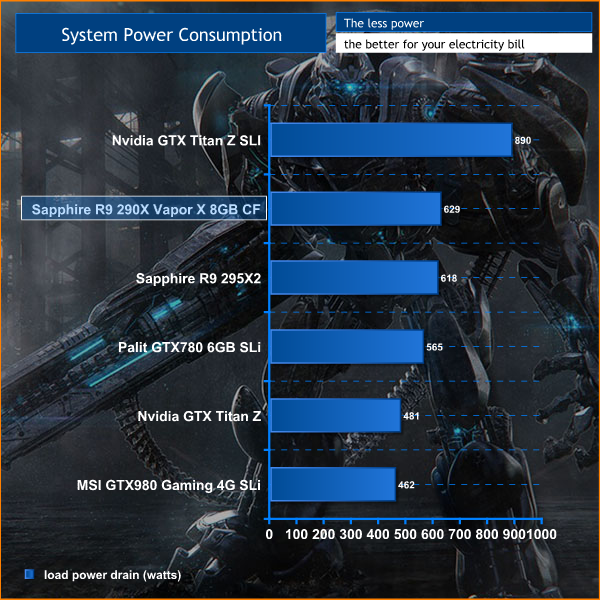 Two Titan Z cards consume a lot of power, bringing the system total to 890 watts. We would expect this as it is basically four GPU cores across two cards, and it is not built around the latest Nvidia Maxwell architecture either.
At the other end of the spectrum are the two Maxwell MSI GTX980 Gaming 4G cards in SLI. The system consumes a total of 462 watts, or around 50% of the draw which is needed to power two Titan Z's.
Current generation AMD hardware is not very power efficient, and we can see the Sapphire R9 290X VaporX 8GB cards bring total system load to 629 watts – 167 watts more than the two MSI GTX980's.