Watch Dogs is an action-adventure game played from a third-person perspective. Players complete missions—linear scenarios with set objectives—to progress through the story. Outside of missions, players can freely roam the open world of Chicago. The world may be fully explored from the beginning of the game without restrictions, although story progress unlocks more gameplay content. (Wikipedia).


We configure image quality settings as shown above, to test the hardware at 4K.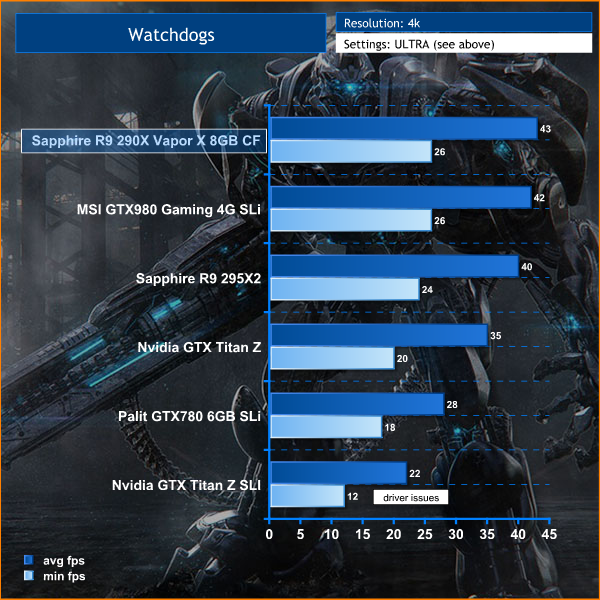 We experienced significant driver issues when running two Titan Z cards in SLi. In the title screens the frame rate would be high, but the actual game engine would suffer compared to a single Titan Z card – which ran very well. The Sapphire R9 290X Vapor X 8GB cards claimed top position in this particular test, only slightly ahead of the MSI GTX980 Gaming 4G cards in SLI.