Tomb Raider received much acclaim from critics, who praised the graphics, the gameplay and Camilla Luddington's performance as Lara with many critics agreeing that the game is a solid and much needed reboot of the franchise. Much criticism went to the addition of the multiplayer which many felt was unnecessary. Tomb Raider went on to sell one million copies in forty-eight hours of its release, and has sold 3.4 million copies worldwide so far. (Wikipedia).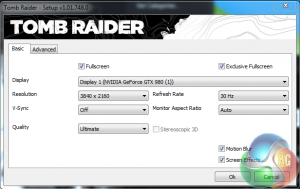 We test at Ultra HD 4k resolution with the ULTIMATE image quality profile. This is the most demanding settings you can use in this game engine and a single card will struggle to produce smooth frame rates.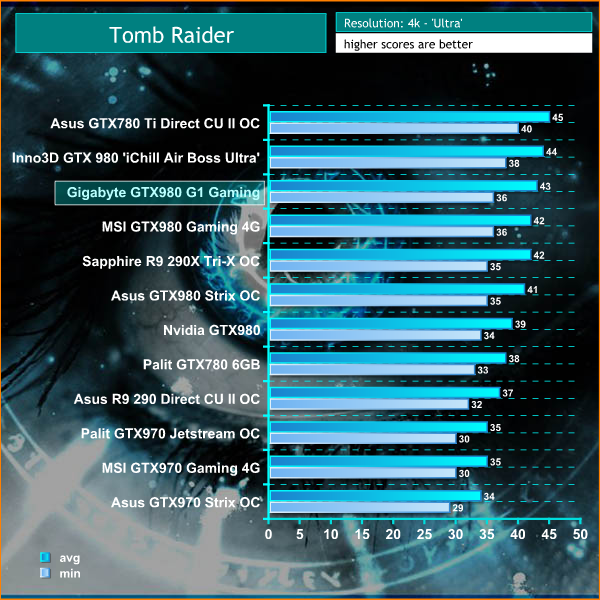 The Tomb Raider engine is one of the best and it supports SLI and Crossfire very well. The Two Titan Z's in Quad SLi produce amazing frame rates and are the only cards on test that combined will hold a frame rate above 60 at all times. Of course we need to factor in the price – one of them still costs more than both of the MSI GTX980 Gaming 4G cards in SLI. The Sapphire R9 290X Vapor X 8GB in Crossfire hold an average frame rate of 60, dropping to 45 in the more intensive sections of the environment.