Battlefield 4 '​s single-player Campaign takes place in 2020, six years after the events of its predecessor. Tensions between Russia and the United States have been running at a record high, due to a conflict between the two countries that has been running for the last six years. (Wikipedia).


We test at Ultra HD 4K with the ULTRA image quality settings enabled.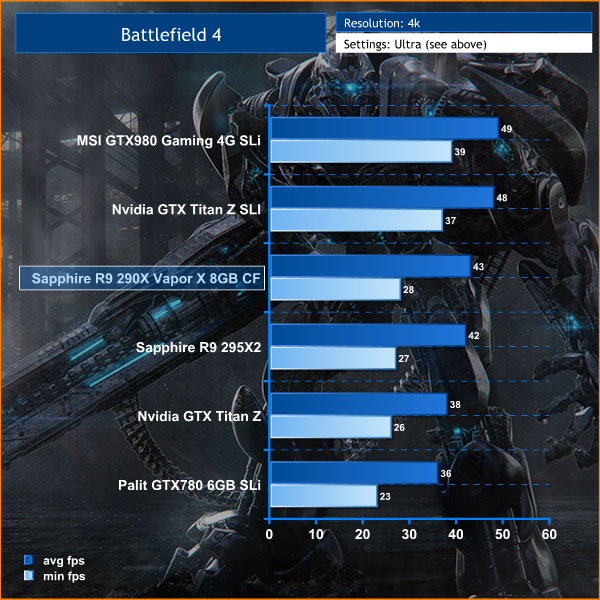 Quad SLI driver optimisations could be better in this game, as the MSI GTX980 Gaming 4G cards in SLI claim the top spot. The Sapphire R9 290X Vapor X 8GB cards score well, averaging 43 frames per second, just slightly ahead of the R9 295X2.