Total War: ROME II – Emperor Edition: Emperor Edition is the definitive edition of ROME II, featuring an improved politics system, overhauled building chains, rebalanced battles and improved visuals in both campaign and battle.


We test at Ultra HD 4K with the ULTRA and EXTREME profiles – the most visually taxing in game settings possible.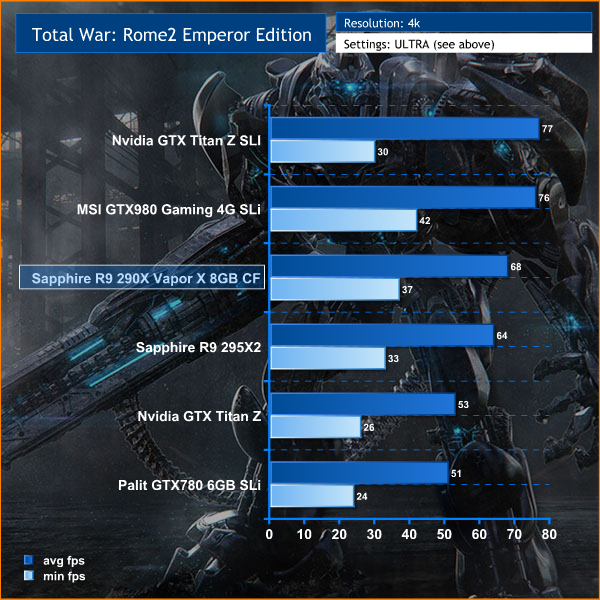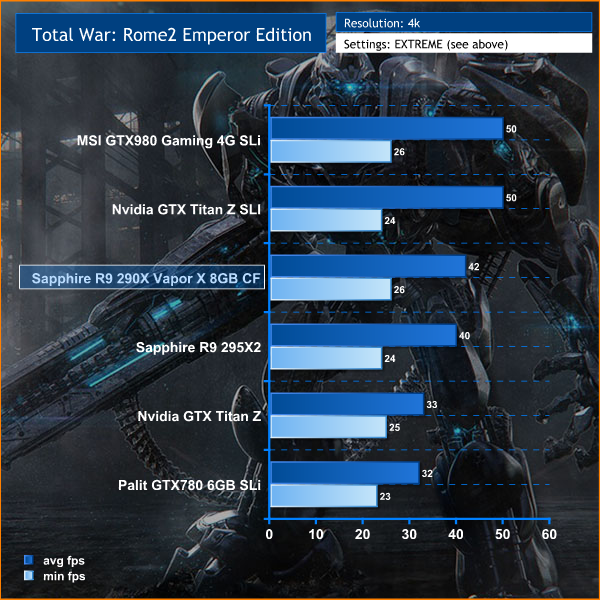 A very demanding engine, but quite well optimised lately for multiple cards.The Sapphire R9 290X VaporX 8GB CF perform well, holding a 60+ frame rate average, dropping to 26-37 during the most intensive sections of the battles.