3DMark 11 is designed for testing DirectX 11 hardware running on Windows 7 and Windows Vista the benchmark includes six all new benchmark tests that make extensive use of all the new features in DirectX 11 including tessellation, compute shaders and multi-threading. After running the tests 3DMark gives your system a score with larger numbers indicating better performance. Trusted by gamers worldwide to give accurate and unbiased results, 3DMark 11 is the best way to test DirectX 11 under game-like loads. If you want to learn more about this benchmark, or to buy it yourself, head over to this page.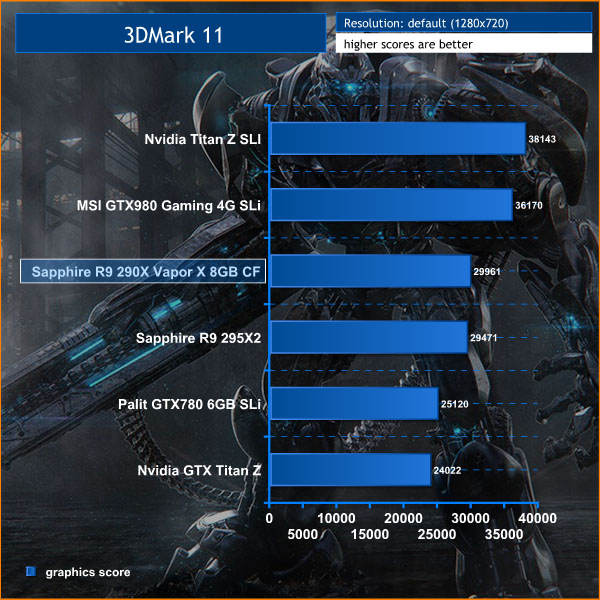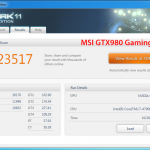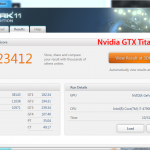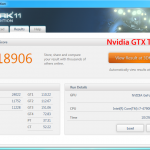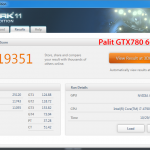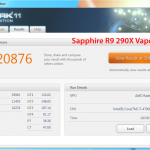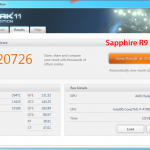 The two Nvidia Titan Z cards claim top position, scoring 38,143 points. The MSI GTX980 Gaming 4G cards in SLi take second place, scoring 36,170 points. The Sapphire R9 290X Vapor X cards in Crossfire score almost 30,000 points, taking third place. The Palit GTX780 6GB cards in SLI score much less, at 25,120 points.
The single Titan Z is bottom of our chart, scoring 24,022 points. Both of the GPU cores are clocked very modestly at 706mhz, which impacts performance.