Grid Autosport (styled as GRID Autosport) is a racing video game by Codemasters and is the sequel to 2008′s Race Driver: Grid and 2013′s Grid 2. The game was released for Microsoft Windows, PlayStation 3 and Xbox 360 on June 24, 2014. (Wikipedia).


We test at Ultra HD 4k with the ULTRA image quality profile enabled for maximum image quality. Anti Aliasing is set to 8 times MSAA.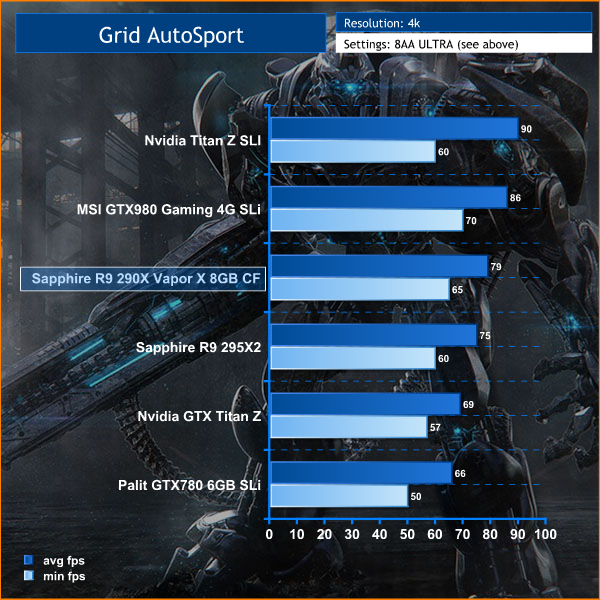 This engine isn't too demanding at lower settings, but at Ultra HD 4k, with 8AA at 'ULTRA' preset it demands a good GPU to get smooth frame rates. The Sapphire R9 290X Vapor X 8GB cards in Crossfire perform exceptionally well, holding a frame rate between 65 and 79.