Middle-earth: Shadow of War is an action role-playing video game developed by Monolith Productions and published by Warner Bros. Interactive Entertainment. It is the sequel to 2014's Middle-earth: Shadow of Mordor, and was released worldwide for Microsoft Windows, PlayStation 4, and Xbox One on October 10, 2017. (Wikipedia).
We test using the Very High preset, DX11 API.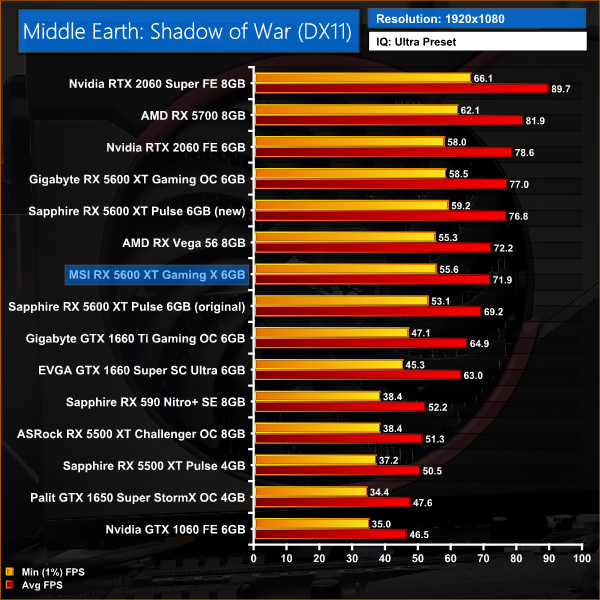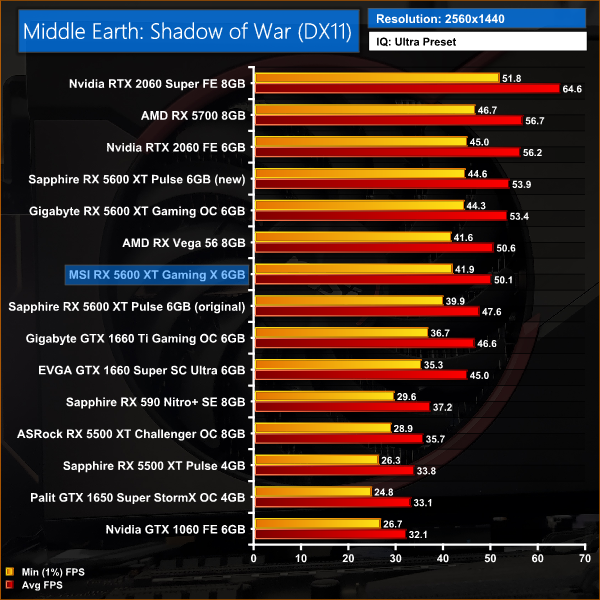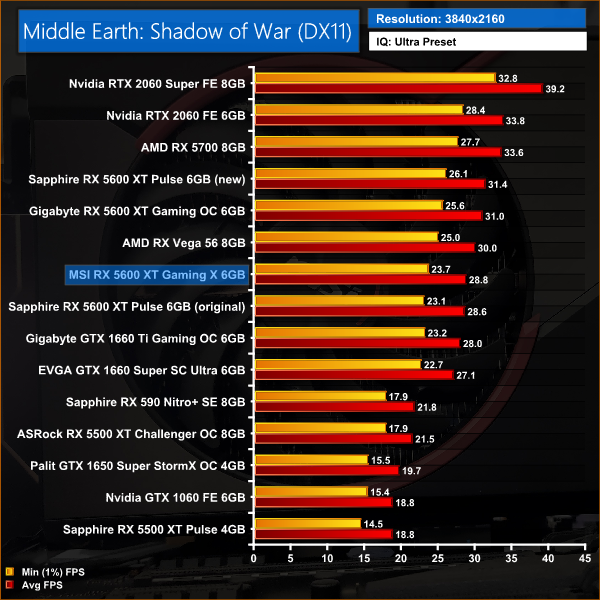 In Middle Earth: Shadow of War, it's another 6% performance deficit for the Gaming X when compared to the Sapphire Pulse using the updated BIOS. At 1440p, that gap increases to a 7% difference as the resolution increases.