Here we present the average clock speed for each graphics card while running the 3DMark Time Spy stress test for 30 minutes. We use GPU-Z to record the GPU core frequency during the Time Spy runs. We calculate the average core frequency during the 30 minute run to present here.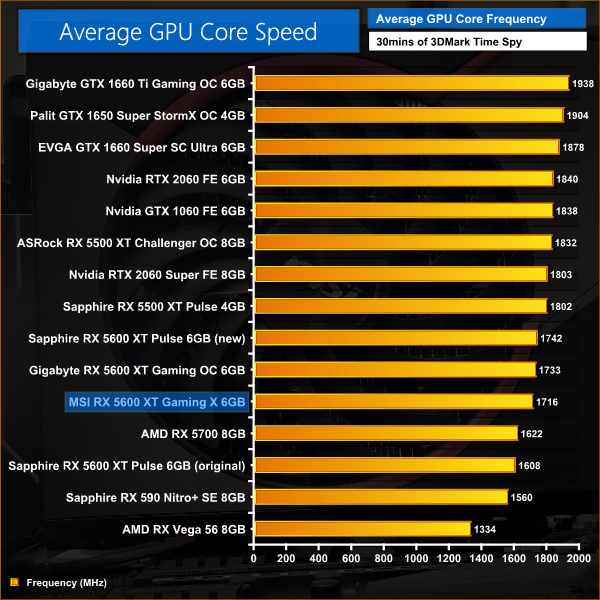 All three RX 5600 XTs we have tested have the same rated boost clock of 1750MHz, so it's not a surprise to see average clock speed figures are within a very small margin of each other. You could point out that the Gaming X did record a marginally lower frequency than the Gigabyte Gaming OC or Sapphire Pulse, but the difference is no more than 26MHz which is frankly trivial.
The Gaming X is over 100MHz faster than the Pulse with its original BIOS, too, so that explains why we saw 3-4% performance gains for the Gaming X throughout our gaming benchmarks, despite both cards using 12Gbps memory.
Be sure to check out our sponsors store EKWB here