Gears 5 is a third-person shooter video game developed by The Coalition and published by Xbox Game Studios for Microsoft Windows and Xbox One. It is the sixth instalment of the Gears of War series, and is the second Gears of War game not to be developed by Epic Games.
We test using the Ultra preset, with Best Animation Quality (instead of Auto), DX12 API.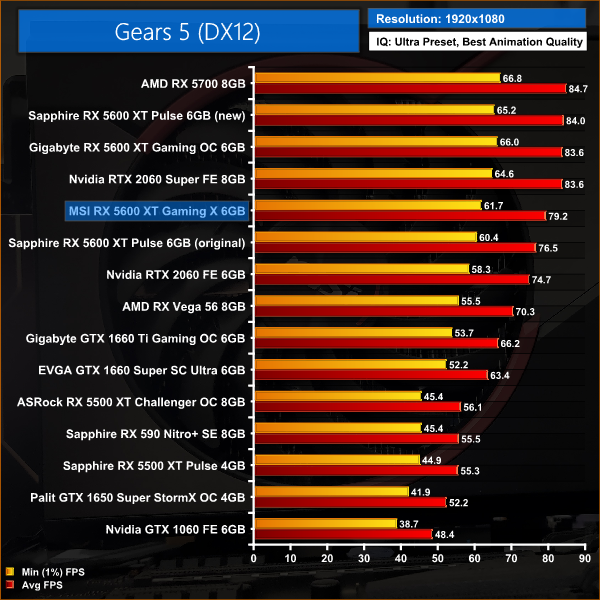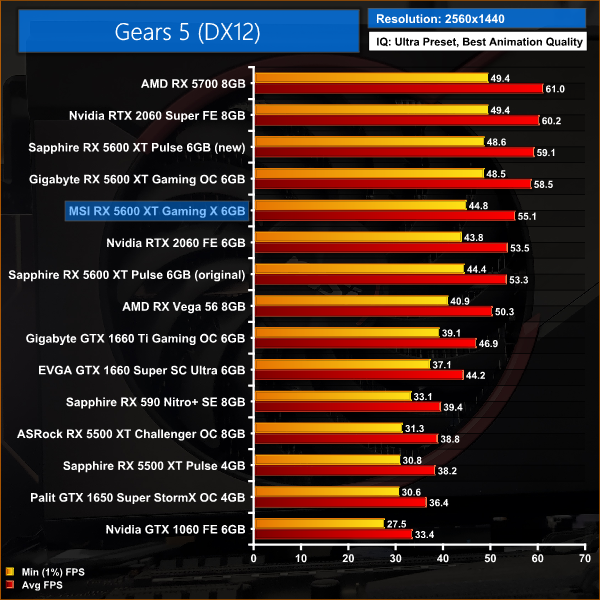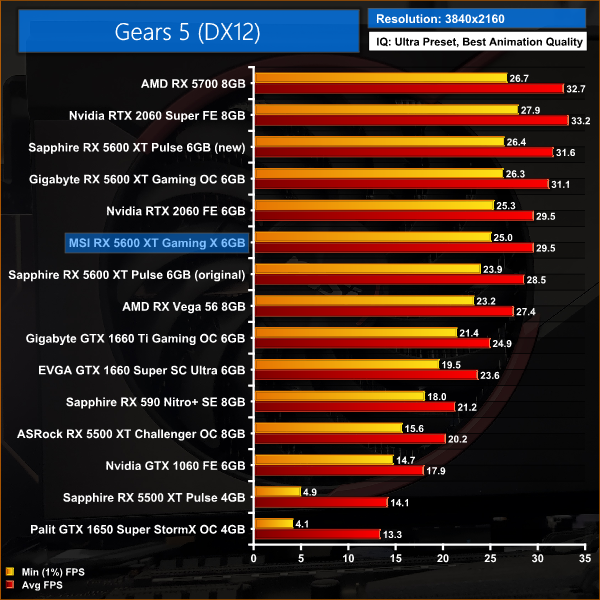 Gears 5 sees the Gaming X fall further behind the other 5600 XTs which are running 14Gbps memory – at 1080p, for instance, it is 6% slower than the Pulse using its updated BIOS. Compared to the Pulse running 12Gbps memory, the MSI card is 4% faster.
These margins change slightly at 1440p. Here, the Gaming X is just 3% faster than the Pulse using the old BIOS, while it also now 7% slower than the Pulse with 14Gbps memory.