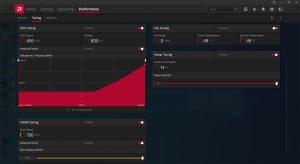 When manually overclocking the Gaming X, we used AMD's own tuning tool in the Adrenalin 2020 software. The GPU frequency is limited to 1820MHz, which was achievable with this card. As the Gaming X's memory runs at 12Gbps, however, we had a lot more headroom and our card was still able to max out its memory speed at 1860MHz, or 14.88Gbps.
Average clock speed under load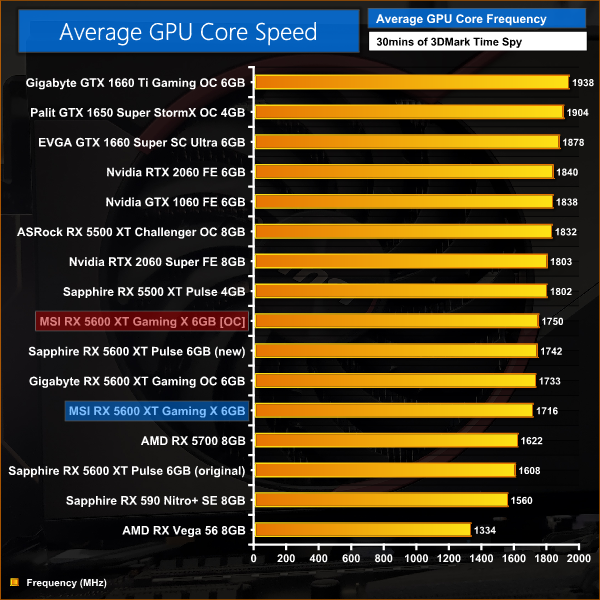 While our memory frequency increased quite significantly, by 24%, our average GPU clock speed increased by just 2%.
Games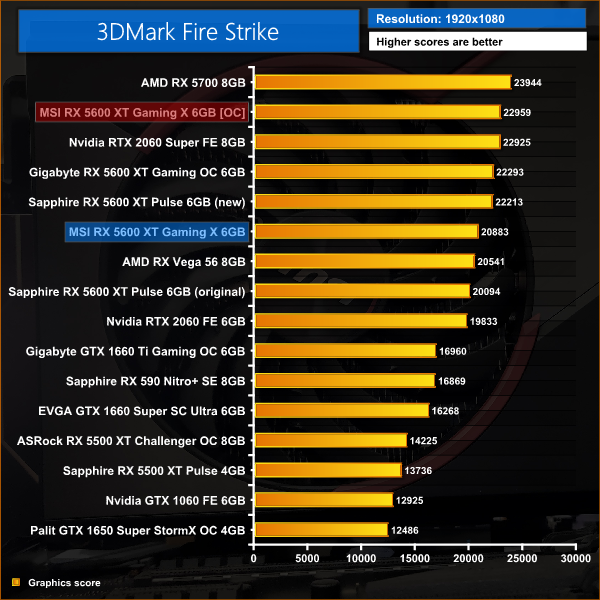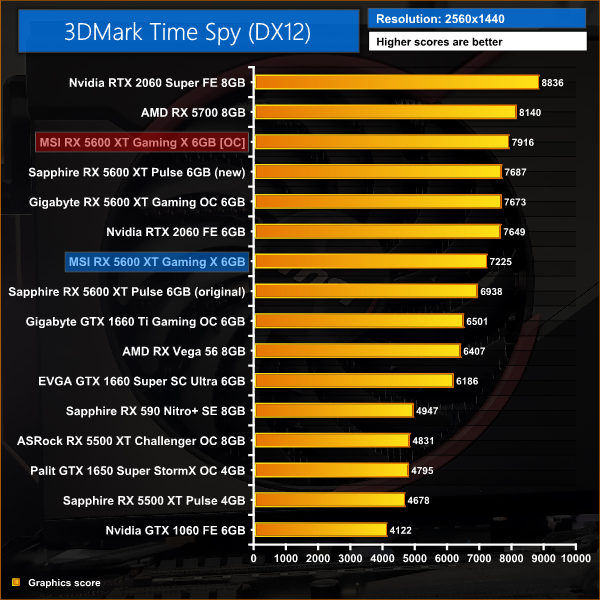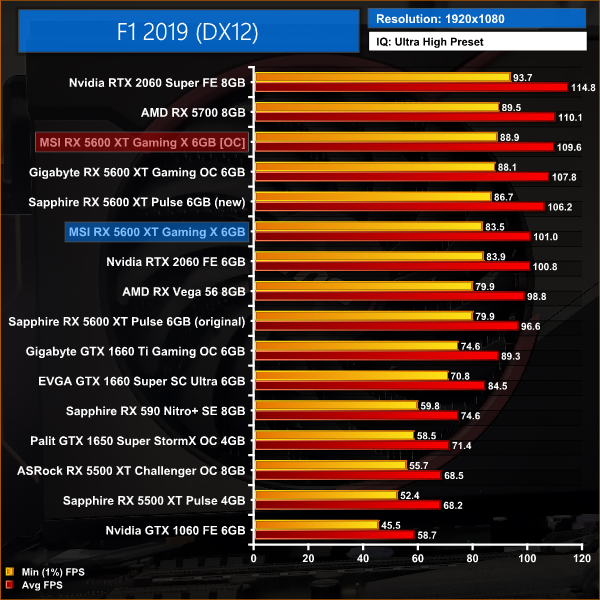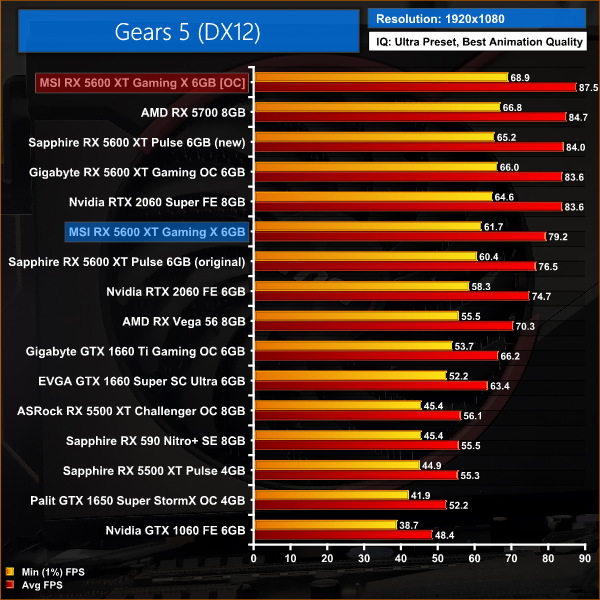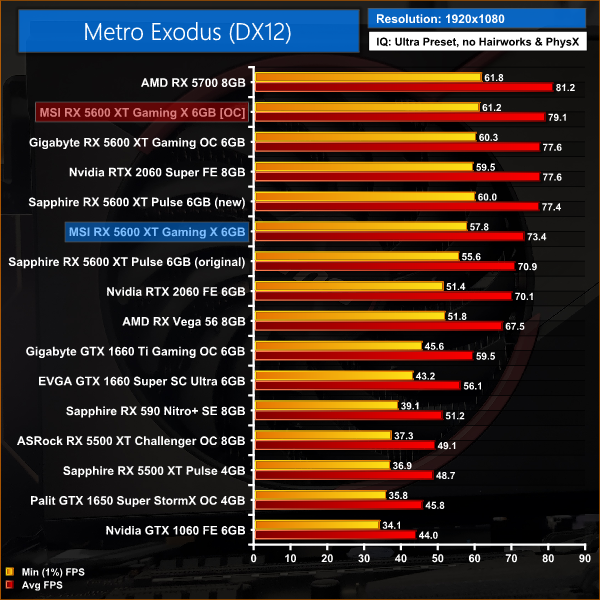 Despite a negligible increased to GPU frequency, as expected the memory overclock brings significant gains to our game testing. F1 2019 saw a 9% improvement in average frame rate, frame rates in Gears 5 improved by 10%, and Metro Exodus saw an 8% performance improvement.