3DMark Fire Strike is a showcase DirectX 11 benchmark designed for today's high-performance gaming PCs. It is our [FutureMark's] most ambitious and technical benchmark ever, featuring real-time graphics rendered with detail and complexity far beyond what is found in other benchmarks and games today.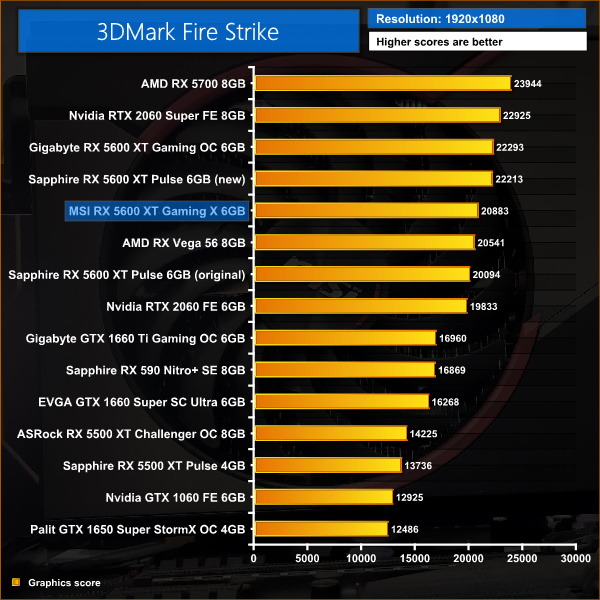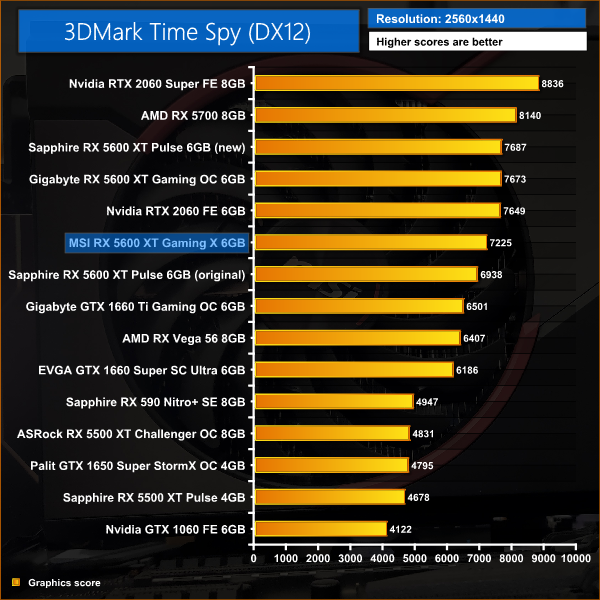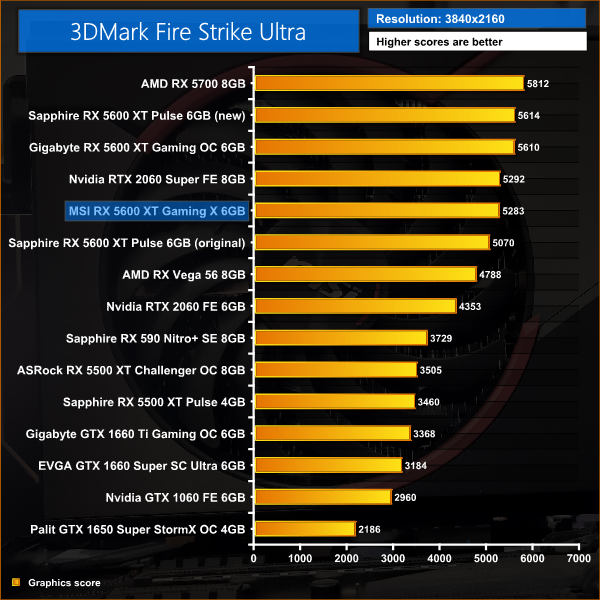 Kicking things off with our 3DMark benchmarks, we can immediately see the Gaming X is at a disadvantage compared to the Sapphire Pulse (14Gbps and 1750MHz boost clock with the BIOS update.) Across all three benchmarks, the Gaming X is 6% slower than the Pulse due to its slower memory.
Compared to the Pulse when tested with its original BIOS (12Gbps memory and 1620MHz boost clock), the Gaming X is faster thanks to its 1750MHz boost clock, with the card posting 4% higher scores in these tests.