We take our noise measurements with the sound meter positioned 1 foot from the graphics card. I measured the noise floor to be 32 dBA, thus anything above this level can be attributed to the graphics cards. The power supply is passive for the entire power output range we tested all graphics cards in, while all CPU and system fans were disabled. A reading under load comes from running the 3DMark Time Spy stress test for 30 minutes.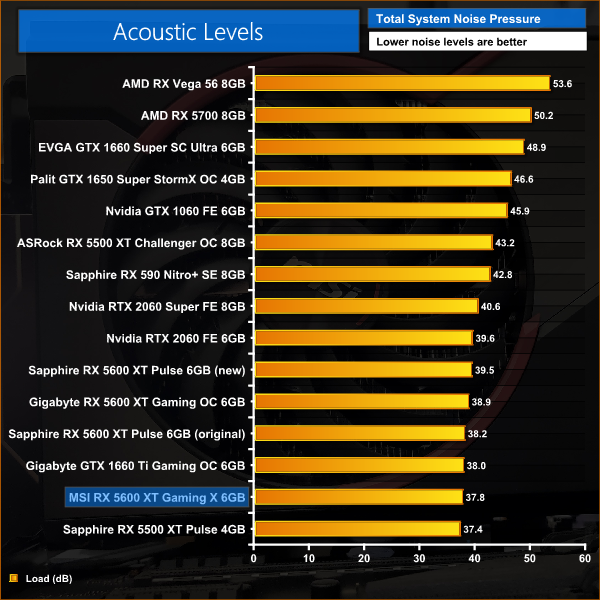 Noise levels are similarly excellent, with a peak reading of just under 38dB on our sound meter. This isn't loads quieter than the Pulse or Gaming OC, and to be honest all three cards are effectively inaudible, but our sound meter did shows the levels from the Gaming X are marginally lower.

To give some context for these noise results, the two 100mm fans spin very slowly which is why the card is so quiet – they hit just 35% fan speed, or around 1050rpm, during our stress test.