For our temperature testing, we measure the peak GPU core temperature under load. A reading under load comes from running the 3DMark Time Spy stress test for 30 minutes.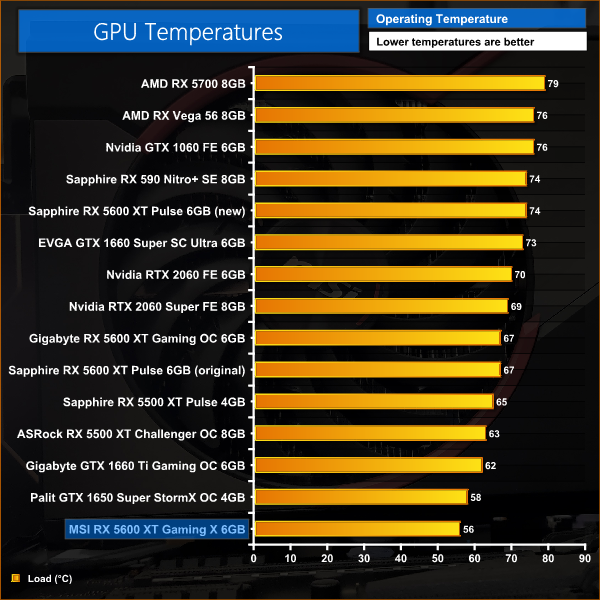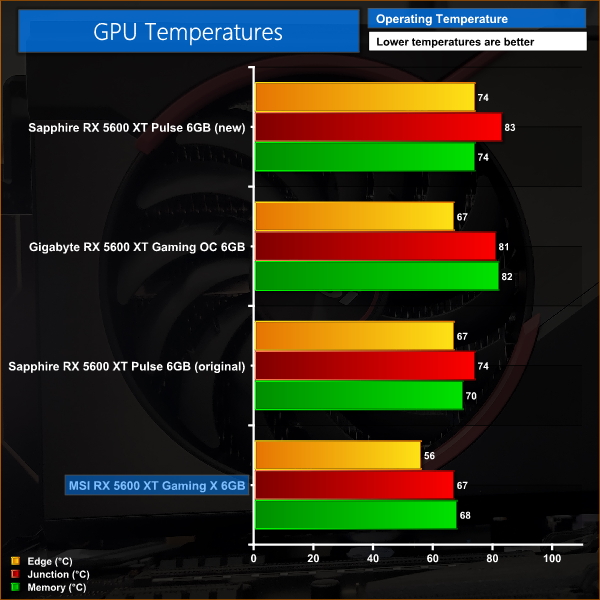 There's no getting round the fact that the Gaming X is a fantastic card in regards to its thermal performance. It records the lowest edge temperature, junction temperature and memory temperature of any 5600 XT we have seen so far. Of course, memory temperature is helped by the fact the memory is running at 12Gbps not 14Gbps, but even the Pulse's memory ran 2C hotter before it received the BIOS update. Simply put, the thermal results from this card are second to none.
That is also demonstrated by our thermal images, with hot spots not even reaching 50C on the side of the card. Clearly MSI's large cooler is more than capable of cooling this Navi GPU.