Total War: Three Kingdoms is a turn-based strategy real-time tactics video game developed by Creative Assembly and published by Sega. As the 12th mainline entry (the 13th entry) in the Total War series, the game was released for Microsoft Windows on May 23, 2019.
We test using the Ultra preset, DX11 API.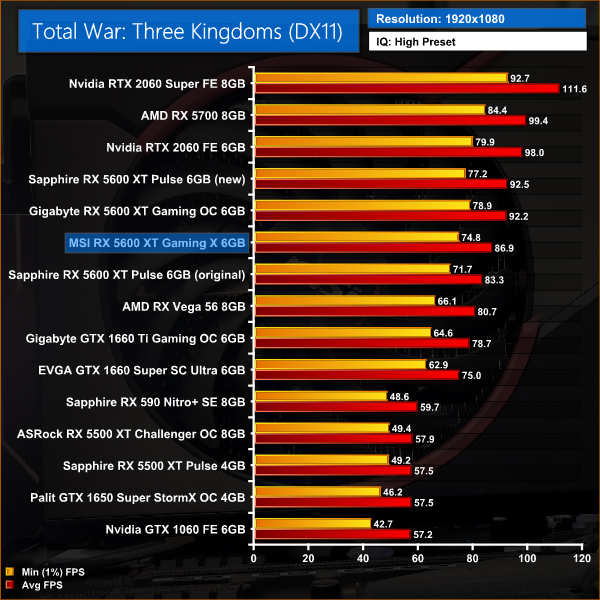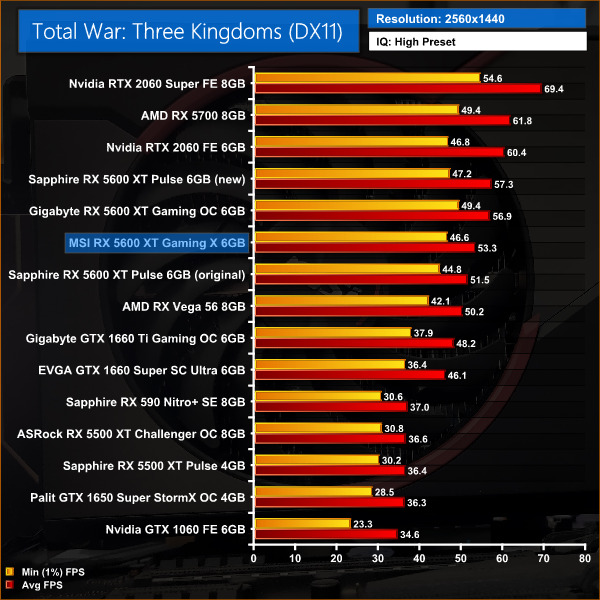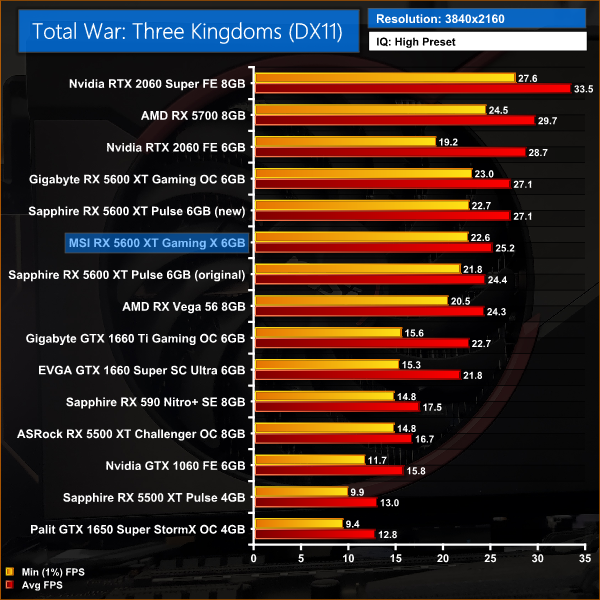 Finally we come to Total War: Three Kingdoms. This sums up the performance differences of all our 5600 XT models very well as the Gaming X is once more 6% slower than the Pulse with 14Gbps memory, at 1080p. Compared to the Pulse with 12Gbps memory, MSI's 5600 XT is 4% faster.
Upping the resolution to 1440p, the Gaming X falls further behind the Pulse with its new BIOS, with a 7% margin. Compared to the original BIOS, the Gaming X is now just 3% faster.
Be sure to check out our sponsors store EKWB here