Red Dead Redemption 2 is a 2018 action-adventure game developed and published by Rockstar Games. The game is the third entry in the Red Dead series and is a prequel to the 2010 game Red Dead Redemption. Red Dead Redemption 2 was released for the PlayStation 4 and Xbox One in October 2018, and for Microsoft Windows and Stadia in November 2019. (Wikipedia).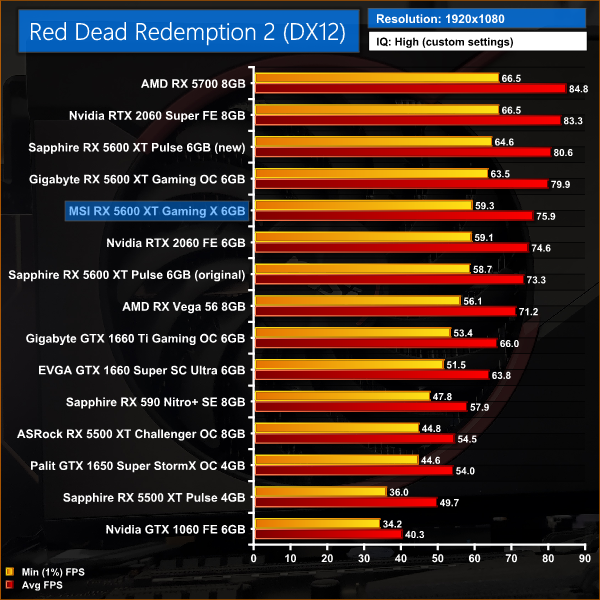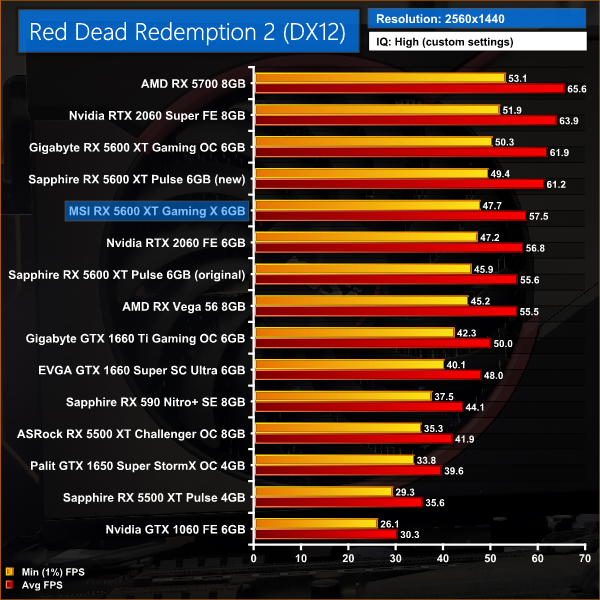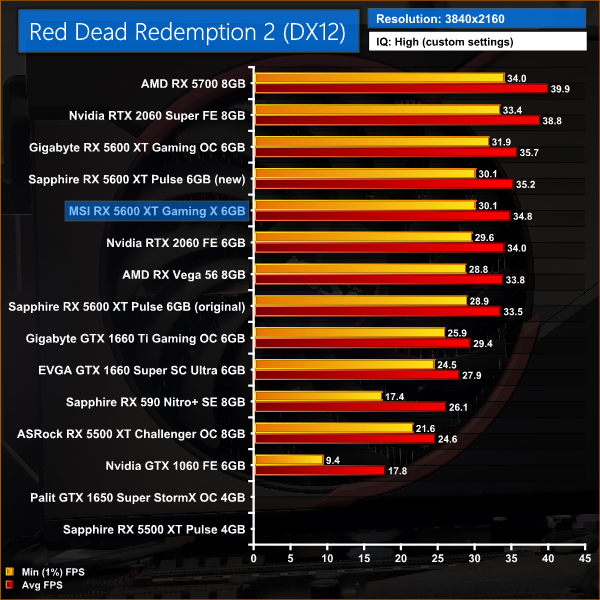 As for Red Dead Redemption 2, at 1080p the Gaming X holds a 4% performance lead over the Pulse running the old BIOS, thanks to its higher GPU frequency. Updating the BIOS on the Pulse, however, pushes that GPU into another 6% lead over the Gaming X.
At 1440p, the Gaming X is just 3% faster than the Pulse with 12Gbps memory, while it is once more 6% slower than the other two 5600 XTs running 14Gbps memory.
Be sure to check out our sponsors store EKWB here