Hitman (2016) is a third-person stealth video game in which players take control of Agent 47, a genetically enhanced, superhuman assassin, travelling to international locations and eliminating contracted targets. As in other games in the Hitman series, players are given a large amount of room for creativity in approaching their assassinations. The game is being released in stages, which hasn't proved too popular with a large audience.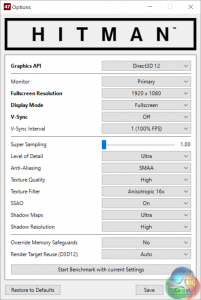 We test with many of the settings maximised – see the image above. We test in Direct X 12 mode.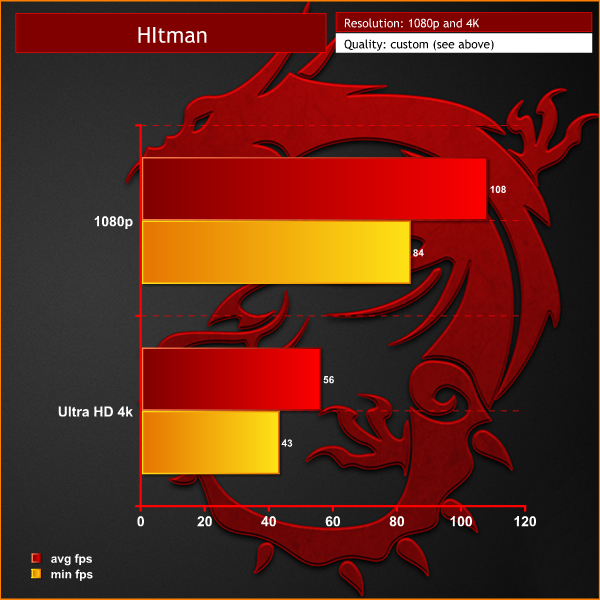 Performance is very strong at 1080p, averaging almost 110 frames per second. This drops to close to 60 frames per second at a 4K resolution.