Rise of the Tomb Raider is a third-person action-adventure game that features similar gameplay found in 2013's Tomb Raider. Players control Lara Croft through various environments, battling enemies, and completing puzzle platforming sections, while using improvised weapons and gadgets in order to progress through the story. It uses a Direct X 12 capable engine.
We enable Direct X 12, Vsync is off and graphics are set to the 'very high' profile, shown above.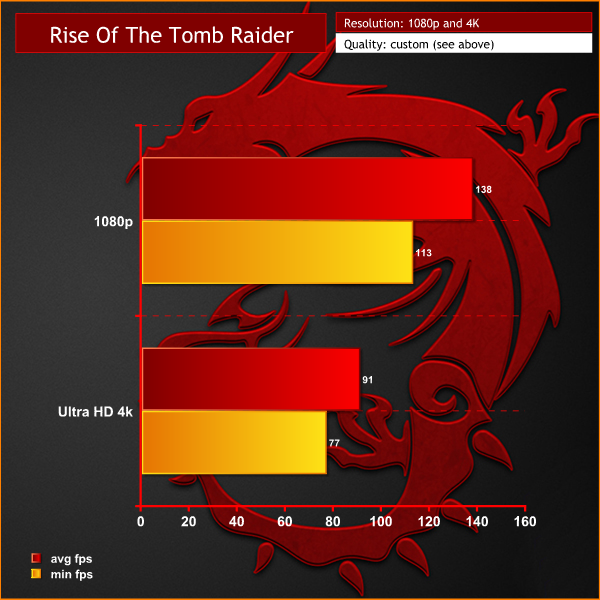 This is a very well coded engine and we can see that 4K performance is excellent, averaging 91 frames per second.