Total War: Warhammer is a turn-based strategy game with real-time tactical battles between armies. While previous Total War games feature historical settings, Warhammer introduces a fantasy setting as well as characters from the Warhammer universe. These characters, which include monsters, warriors, and heroes, can be controlled by the player. (Wikipedia)
We test in the Direct X 12 (BETA) mode with the game set to the ULTRA profile, as shown above.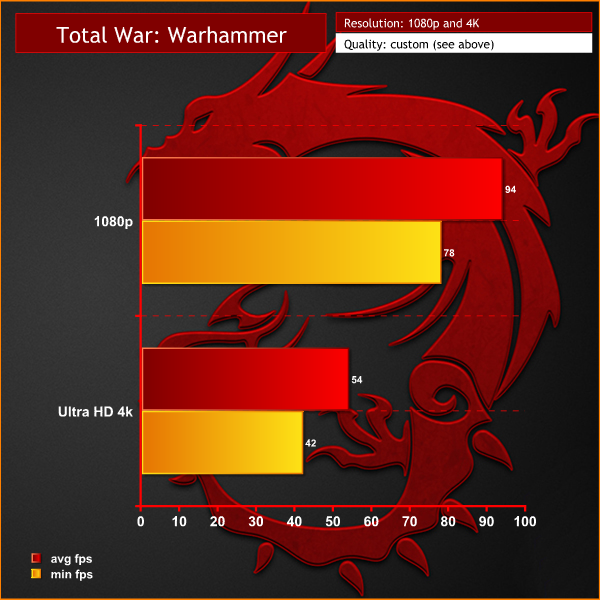 Both 1080p and 4K are playable. 1080p averages a frame rate close to 100. At 4K, performance drops to around a 54 average. It is worth pointing out that we are playing the game with maximum settings.