We measure power demand at the socket with a calibrated meter.
We measure under four test states.

Idle – resting in Windows with 0% CPU and GPU load.
Media – watching 4K videos on YouTube.
Gaming – playing Rise Of The Tomb Raider at 4k with all the settings maxed.
Synthetic load – stressed in Furmark and Cinebench R15.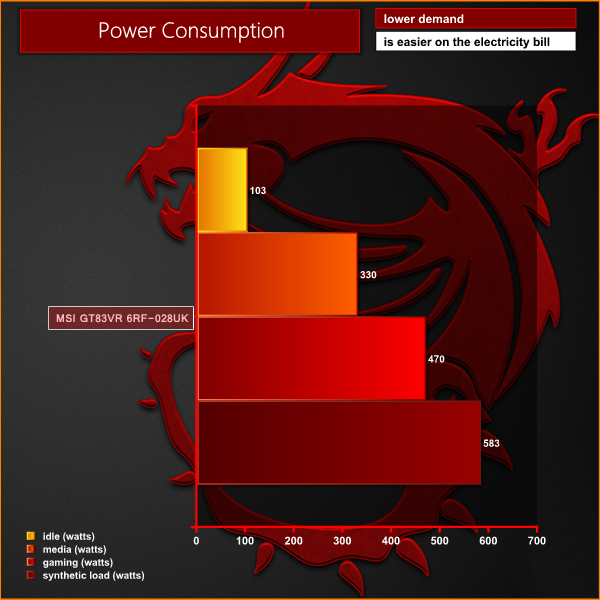 At idle we measured around 100 Watts load. This quickly rises to between 150 and 350 Watts when performing general tasks such as watching high definition video files. When gaming, the power demand rises to between 400 and 500 Watts. Under synthetic forced conditions, we measured power consumption at a whopping 583 Watts.