CINEBENCH R11.5 64 Bit is a real-world cross platform test suite that evaluates your computer's performance capabilities. CINEBENCH is based on MAXON's award-winning animation software CINEMA 4D, which is used extensively by studios and production houses worldwide for 3D content creation. MAXON software has been used in blockbuster movies such as Spider-Man, Star Wars, The Chronicles of Narnia and many more. CINEBENCH is the perfect tool to compare CPU and graphics performance across various systems and platforms (Windows and Mac OS X). And best of all: It's completely free.
As we explained earlier in the review, we had to disable the latest version of Windows Defender with a registry edit as it was often demanding between 5-20% CPU time, indicated by the fans in the GT83VR 6RF spinning up and down.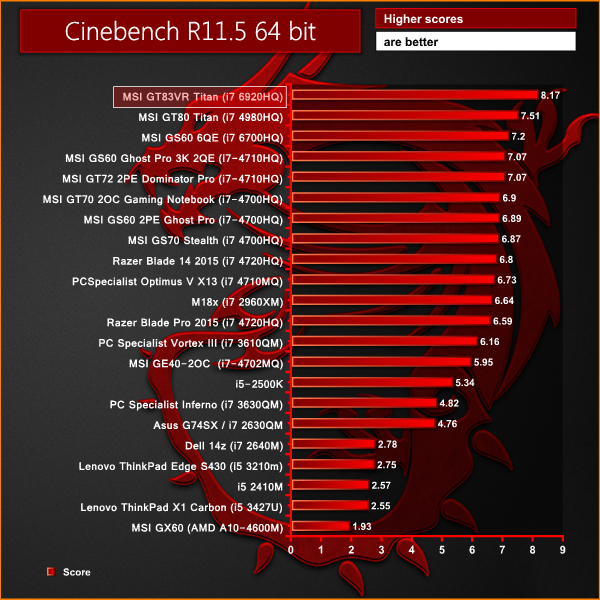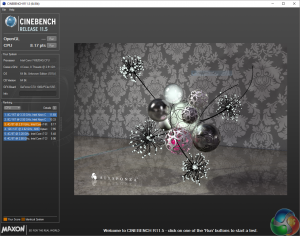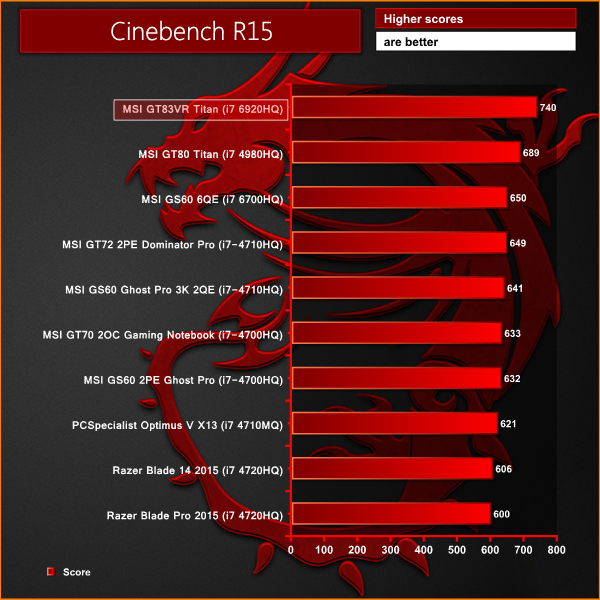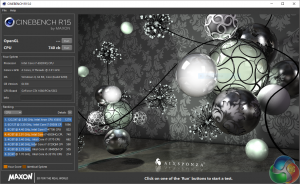 The Intel Core i7 6920HQ produces class leading performance, topping the chart. The only mobile processor I have tested which is faster is the 6820HK overclocked to 4GHz+, although I cannot include it in the graph above, as my experience with the 6820HK is related to a system review we have not yet published.