On this page we test the onboard Raid 0 Solid State Drives. The 1TB mechanical hard drive is quite slow – measuring around 100MB/s. I wanted to ensure that the SATA connector was capable of handling a fast SATA 6Gbps SSD so we swapped it out for a 2TB Samsung 850 drive – an ideal size for STEAM games and storage purposes.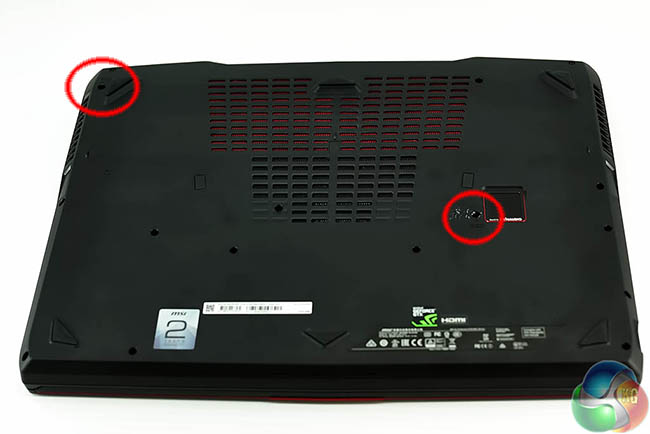 Getting access to the hard drives is easy. Simply remove two screws on the underside of the laptop and slide the face plate above the keyboard to the right, then upwards and off.
You need to be careful not to blindly pull this cover as the little plastic holding clips are easy to damage.
The Raid system is lighting quick, measuring around 3GBps in the sequential read test. After we disable the user login requirements, Windows 10 boots up to the desktop in a matter of 12 or so seconds.
After we removed the slow 2.5 inch mechanical drive we could see that the 2TB Samsung 850 drive was able to saturate the SATA 6Gbps bus.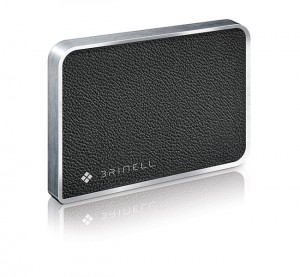 To test USB 3.0 performance we need a drive that is capable of completely saturating the bus. Until recently we used the Corsair Voyager GTX drive, one of the fastest pen drives on the market. We have recently switched to using a 500GB Brinell Drive, available on Amazon for around £225 inc vat. Inside is a 500GB SAMSUNG EVO 840 SSD, a product all our readers are familiar with.
Performance is decent although we noticed that the write performance seemed lower than expected. We tested with multiple USB 3 ports and got similar results. That said, these are far from bad, just a little short of the best results we have seen this year.