The latest MSI laptops have a 'VR' suffix in their name, to signify that they offer full support for the latest Virtual Reality equipment. KitGuru has covered VR performance and hardware in great detail with previous editorials thanks to our resident VR expert Jon Martindale. You can read some of his work HERE.
We test today with the free STEAM VR Performance benchmark. Ideally we want the system to target the green slider on the right side of the chart.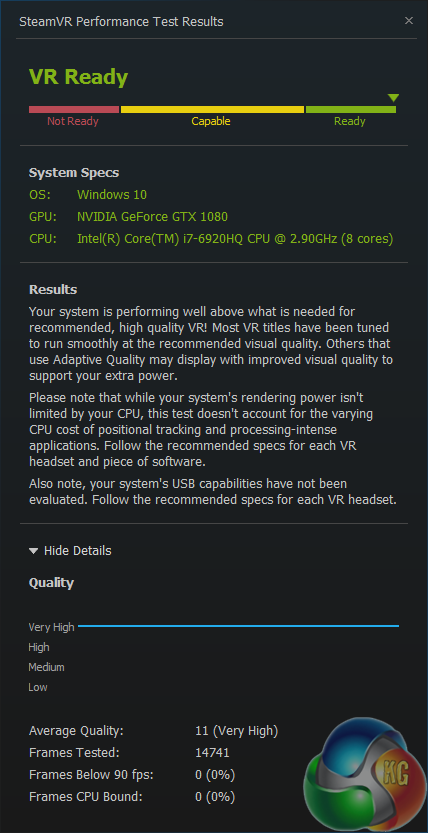 The MSI GT83VR 6RF scores 11 in this benchmark which is classed as 'very high'. 14,741 frames were tested and not a single frame dropped below 90fps. None were CPU bound either. You really can't get any better than this. The dual GTX1080 and 6920HQ combination may be expensive, but we are already getting a good indication of the frame rate power with this first test.