The tests were performed in a controlled air conditioned room with temperatures maintained at a constant 23°C – a comfortable environment for the majority of people reading this. Idle temperatures were measured after sitting at the desktop for 30 minutes.
Load measurements were acquired by playing Tomb Raider for 30 minutes and measuring the peak temperature. All fan settings were left on automatic.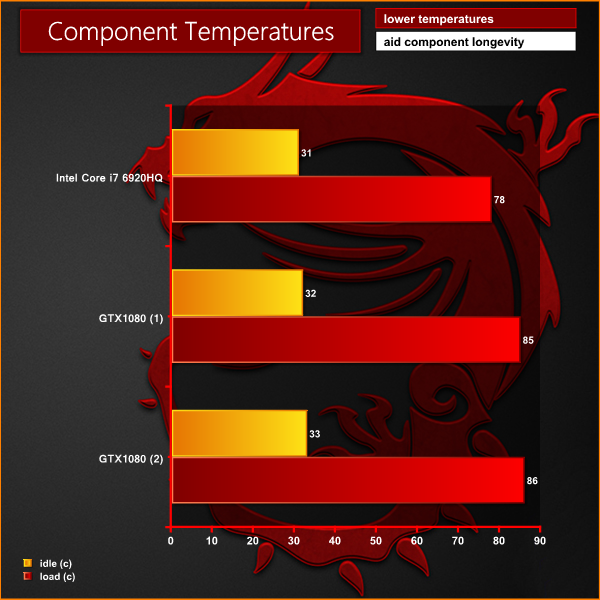 The monster cooling system does a competent job of keeping the high end hardware reasonably cool.
We took some thermal readings from the top of the laptop. The massive vents on each side of the chassis expel a lot of hot air from the graphics cards. We measured close to 50°C on the left side and close to 45°C on the right side. The panel above the keyboard peaks at around 34°C.
The good news is that the mechanical keyboard is always cool – close to room temperature. All of the hot running hardware is at the top of the laptop close to the screen. The underside of the laptop can get warm under extended use, but you are unlikely to be using this on your lap at all – let's be honest!