3DMark 11 is designed for testing DirectX 11 hardware running on Windows 7 and Windows Vista the benchmark includes six all new benchmark tests that make extensive use of all the new features in DirectX 11 including tessellation, compute shaders and multi-threading.
After running the tests 3DMark gives your system a score with larger numbers indicating better performance. Trusted by gamers worldwide to give accurate and unbiased results, 3DMark 11 is the best way to test DirectX 11 under game-like loads.
If you want to learn more about this benchmark, or to buy it yourself, head over to this page.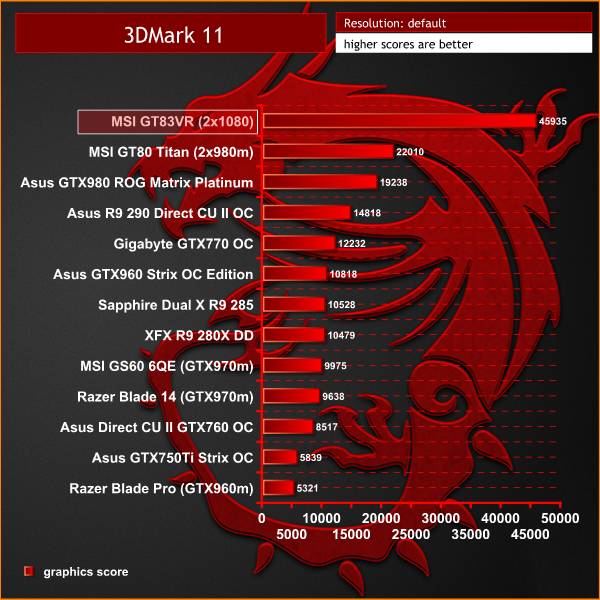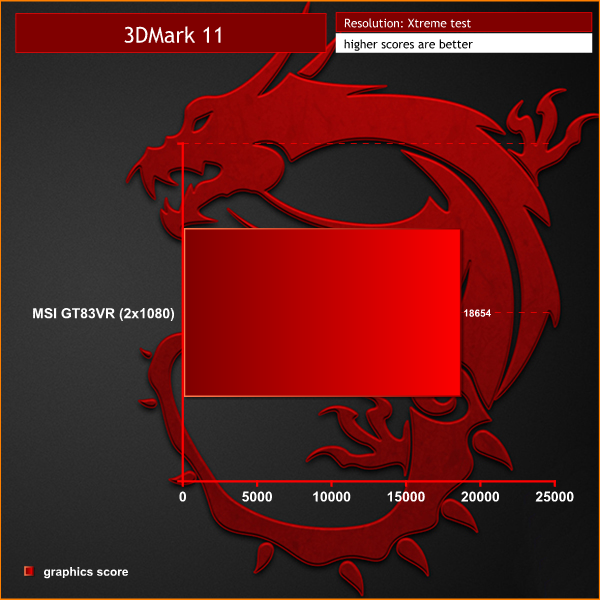 There is no denying that the MSI GT83VR 6RF is a graphics powerhouse. The score literally blows away the previous models with a GPU score of almost 46,000 points.
3DMark is an essential tool used by millions of gamers, hundreds of hardware review sites and many of the world's leading manufacturers to measure PC gaming performance.Futuremark say "Use it to test your PC's limits and measure the impact of overclocking and tweaking your system. Search our massive results database and see how your PC compares or just admire the graphics and wonder why all PC games don't look this good.To get more out of your PC, put 3DMark in your PC."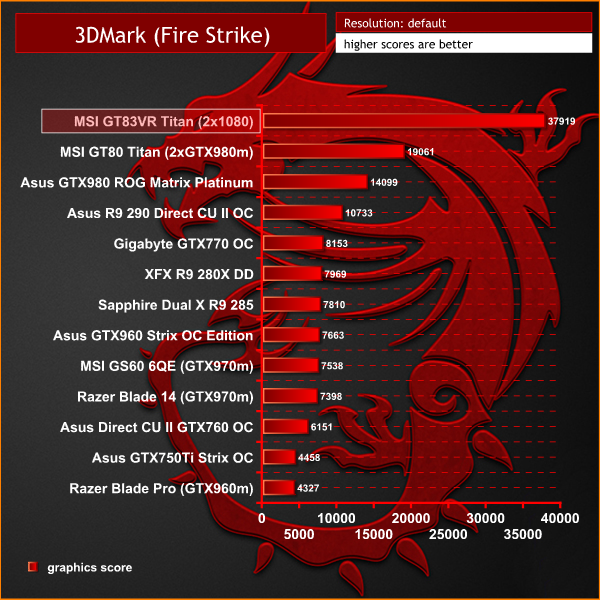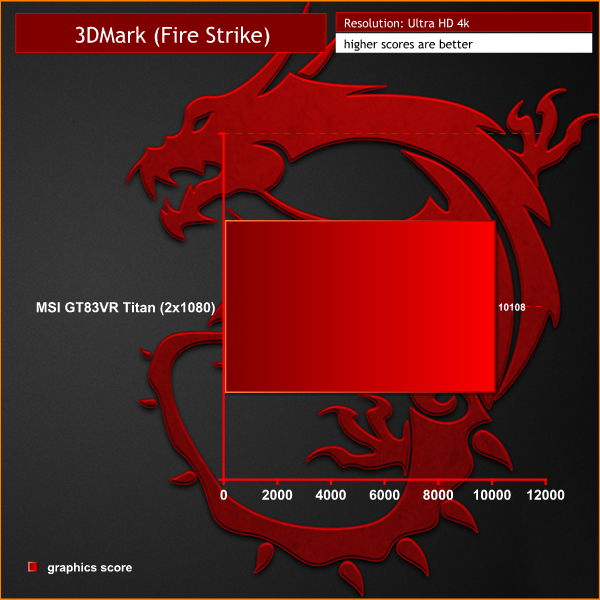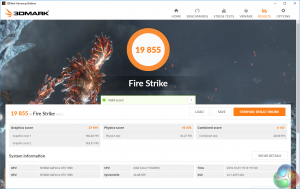 Incredible levels of performance from the dual GTX 1080s – outperforming every other system I have tested to date.