Just like the original game Metro 2033, Metro: Last Light is played from the perspective of Artyom, the player-character. The story takes place in post-apocalyptic Moscow, mostly inside the metro system, but occasionally missions bring the player above ground. Metro: Last Light takes place one year after the events of Metro 2033, following the canonical ending in which Artyom chose to proceed with the missile strike against the Dark Ones (this happens regardless of your actions in the first game). Redux adds all the DLC and graphical improvements.
At 1080p and 1440p, we test using a Very High quality profile with SSAA enabled and Tessellation set to Normal. At 4K we drop the quality profile down to High and disable SSAA.
Worth noting is that minimum FPS numbers for this game should be interpreted with caution as they tend to show high levels of variance between benchmark runs.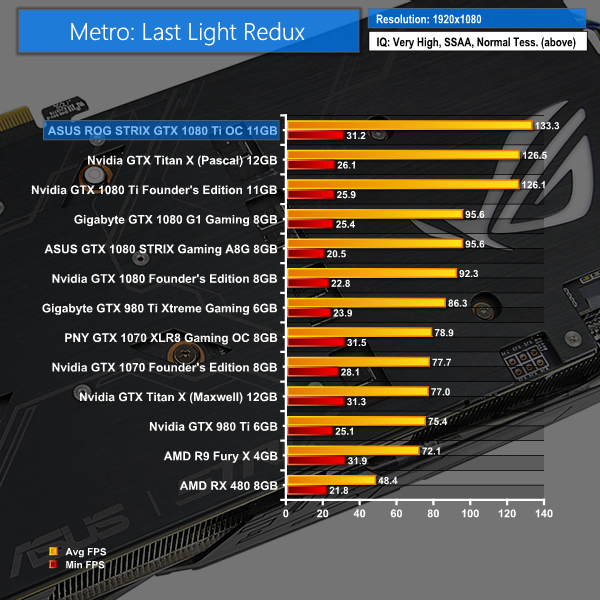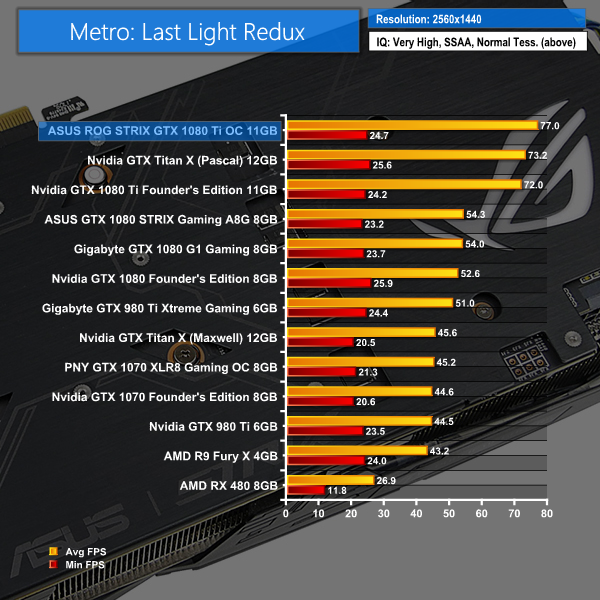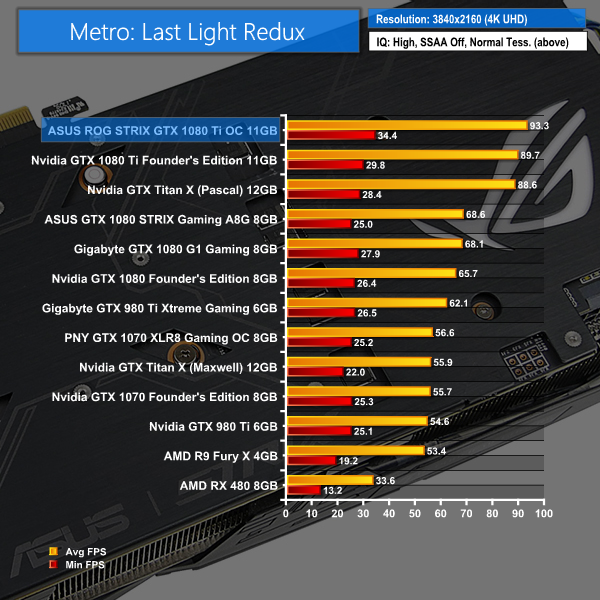 More first-place finishes for the custom-cooled ASUS GTX 1080 Ti in Metro: Last Light Redux. At 1440P, ASUS' card is 6.9% faster than the FE competitor, on average. The lead for ASUS' ROG STRIX model is 4% at 4K.
Core frequency of the ASUS card hovered in the 19xxMHz range at 4K throughout the benchmark runs. The clock speed was stable in the mid-1900s until points of more significant load were reached in the benchmark and it would start to fluctuate (driven by the voltage limit for GPU Boost 3.0).