Ashes of the Singularity is a real-time strategy game set in the future where descendants of humans (called Post- Humans) and a powerful artificial intelligence (called the Substrate) fight a war for control of a resource known as Turinium.
Players will engage in massive-scale land/air battles by commanding entire armies of their own design. Each game takes place on one area of a planet, with each player starting with a home base (known as a Nexus) and a single construction unit.
We opt for the Extreme quality profile and run the GPU-Focused test using the DX12 game mode.

Note: 4K data showed a performance change likely due to a game update. As such, we removed invalid data and re-tested the Titan X (Pascal) to compare against the GTX 1080 Ti FE. The differences at 1440P and 1080P were within margin of error of the test procedure and therefore the previously gathered data remains.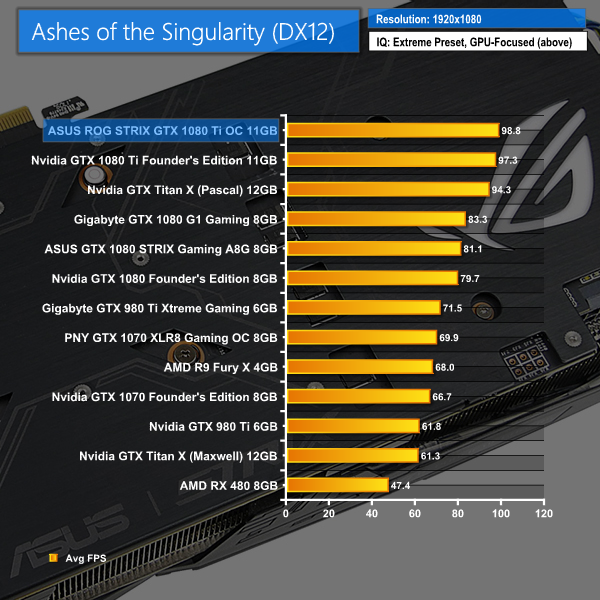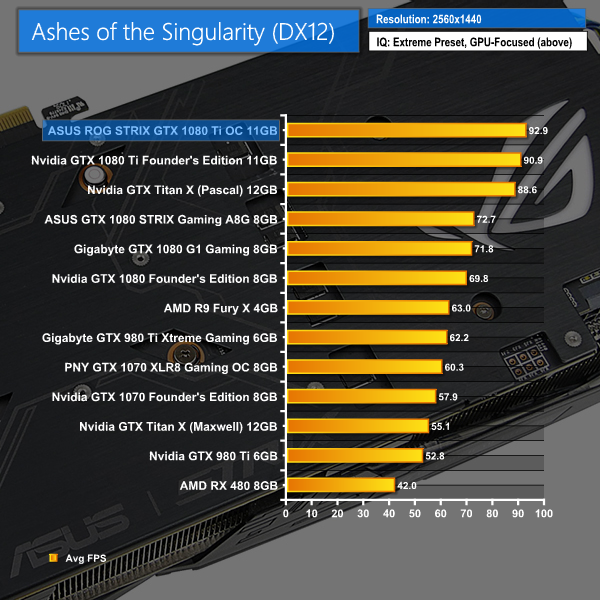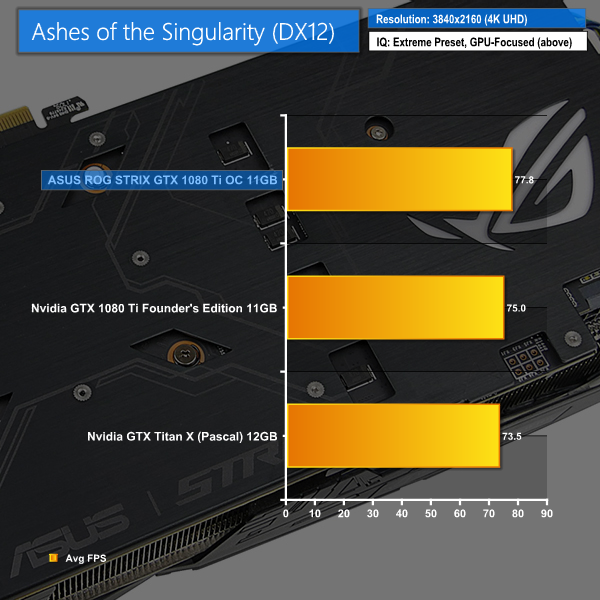 A clean-sweep of chart-topping displays by the ASUS ROG STRIX GTX 1080 Ti OC in Ashes of the Singularity. At 1440p, the ASUS card is 2.2% faster than the Founder's Edition. That lead increases to 3.7% at 4K.
Clock speed for the ASUS card was generally around 1936-1962MHz, with fluctuations above and below, throughout the 4K benchmark run.