The Witcher 3: Wild Hunt concludes the story of the witcher Geralt of Rivia, whose story to date has been covered in the previous titles. Continuing from The Witcher 2, Geralt seeks to move on with his own life, embarking on a new and personal mission while the world order itself is coming to a change. (Wikipedia).
We use the Ultra preset for general image quality, but disable the Nvidia HairWorks settings where possible. The post-processing preset is set to High. We benchmark a 107-second run through a densely-populated area of the game.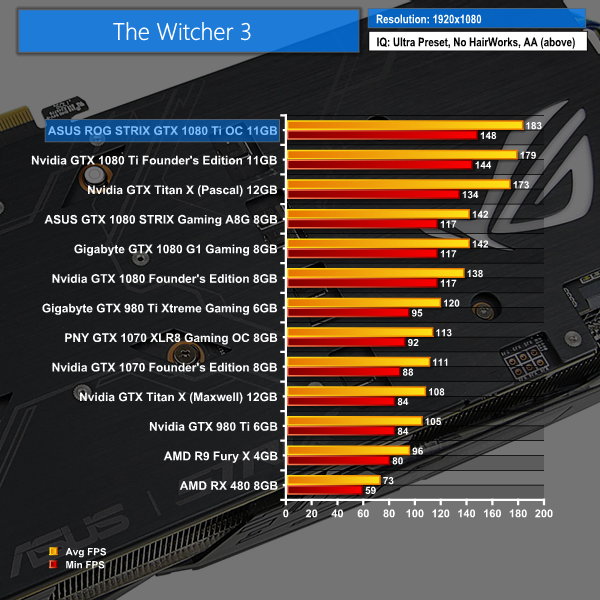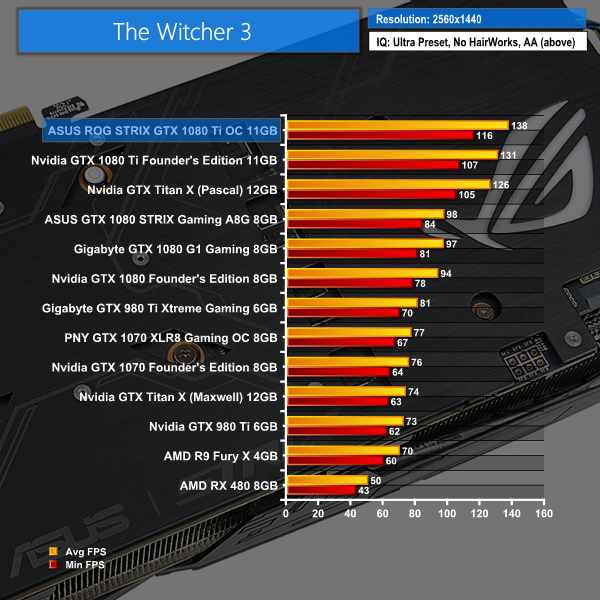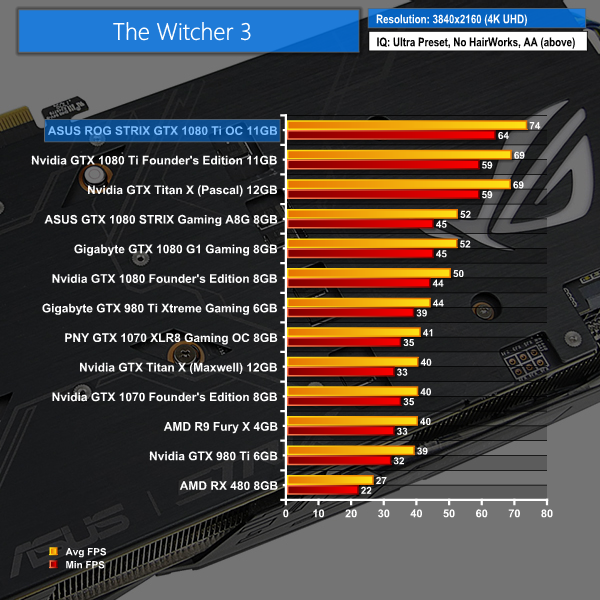 The Witcher 3 gives a trio of top-place finishes to ASUS' factory-overclocked card. At 1440P, the ASUS ROG STRIX model is 5.3% faster than a Founder's Edition, on average. That lead is 7.2% at 4K, showing that ASUS' power delivery and cooling solutions are proficient at maintaining a high boost frequency.
Core frequency throughout our benchmark runs at 4K fluctuated in the 19xxMHz region. We generally observed core frequencies between 1900-1950MHz towards the end of the 4K test run. The GPU Boost 3.0 power limit was a factor for this core frequency result.