We first measure power while the card is sat idling at the Windows 10 desktop for 5 minutes. Gaming power draw is recorded by running Unigine Heaven DX11 benchmark for 5 minutes. As a maximum stress test, Furmark is run for 5 minutes and the cards' power draw levels are recorded.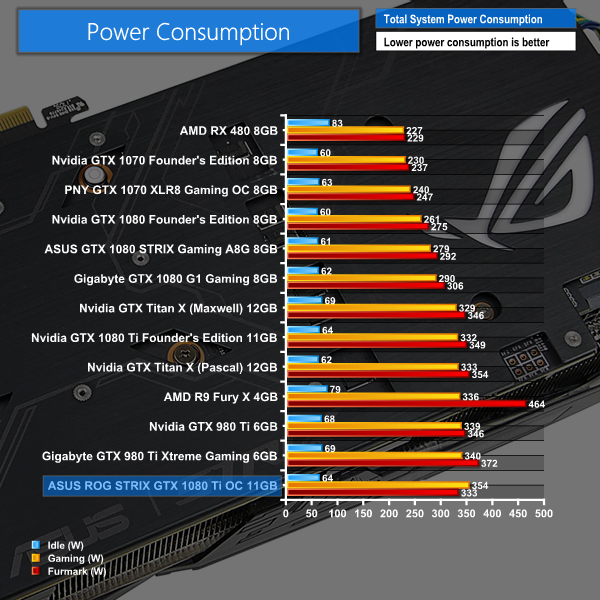 Power draw is, unsurprisingly, high given the use of a 250W-rated GPU that is overclocked further. You'll want a high-quality power supply to partner the ROG STRIX GTX 1080 Ti OC and if you have pockets deep enough for a couple of cards in SLI, a wise PSU capacity is likely to be heading towards 850W+.

ASUS' card consumes around 20W (around 6-7%) more power than a GTX 1080 Ti Founder's Edition in our Unigine Heaven test. It also delivers better performance, so we doubt that enthusiasts will care about the running cost equivalent to a pair of energy efficient light bulbs being added to their electricity bill.