Rise of the Tomb Raider is a third-person action-adventure game that features similar gameplay found in 2013's Tomb Raider. Players control Lara Croft through various environments, battling enemies, and completing puzzle platforming sections, while using improvised weapons and gadgets in order to progress through the story.
It uses a Direct X 12 capable engine.

At 1080p and 1440p, we use the Very High quality preset and 2x SSAA. At 4K we disable AA completely. The DirectX 12 API is used. Numbers are taken from the benchmark's Geothermal Valley test.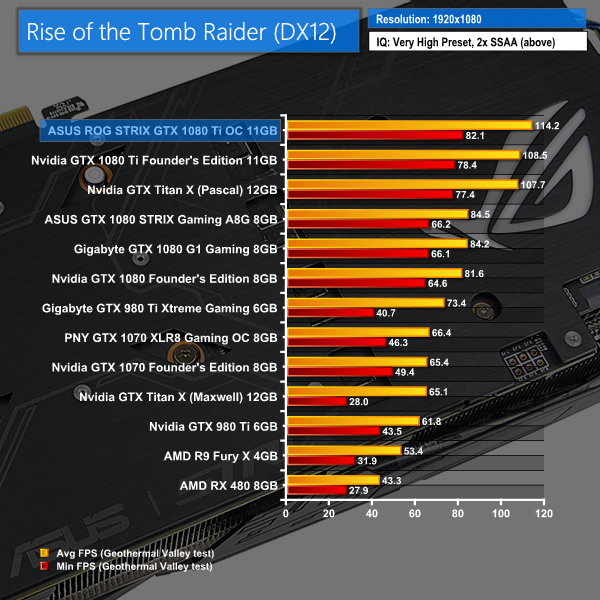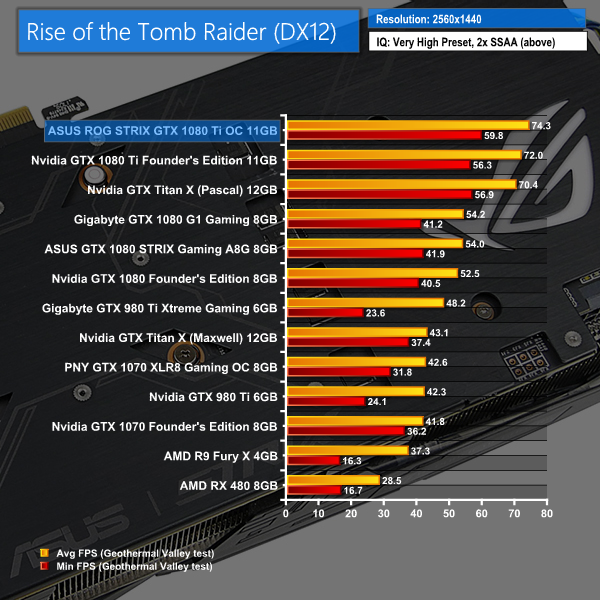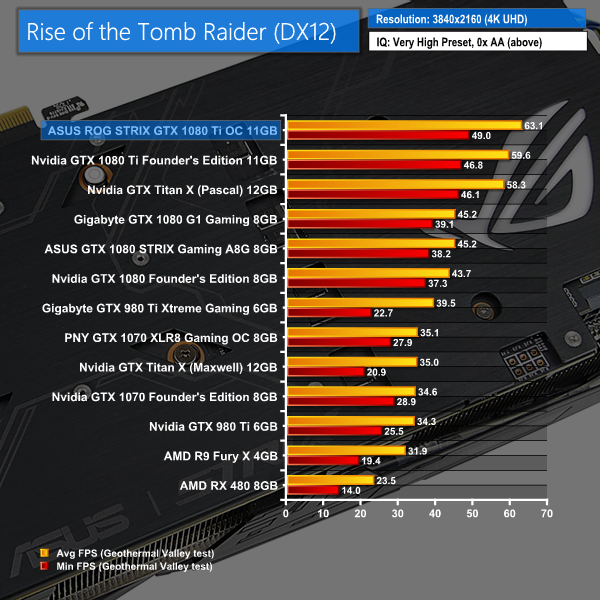 Strong showings in Tomb Raider for the triple-fan cooled GTX 1080 Ti. ASUS' card manages to push past the magic 60FPS average at 4K and outperforms the FE card by 5.9% in the process.
Like Gears of War 4, Rise of the Tomb Raider's DX12 benchmark was more taxing on maximum GPU core frequency at 4K. Our logs show that the ASUS card would generally sit around 1898MHz, which was driven by a combination of limiting functions in the GPU Boost 3.0 equation. Just shy of 1900MHz out-of-the-box is certainly nothing to groan about, though.