Futuremark's new VRMark benchmark is the latest addition to our test suite. The recently-released benchmark aims to score GPUs based on their VR performance potential by using rendering resolutions associated with VR devices of today and the future.
The Blue Room test, and its 5120×2880 rendering resolution, is an absolute killer for graphics cards but it does show tangible gains when stepping up through the performance hierarchies.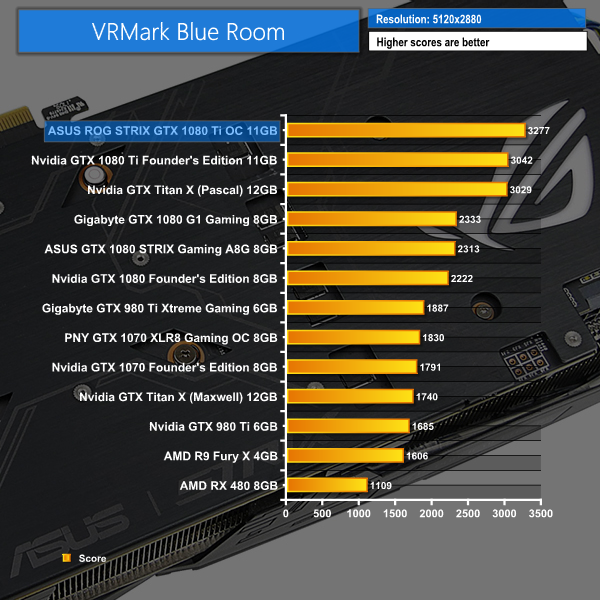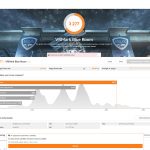 VRMark's Blue Room test also sees the factory-overclocked ASUS GTX 1080 Ti sitting comfortably at the top of our chart. A performance improvement of 7.7% over the GTX 1080 Ti FE card is provided by ASUS' overclocked configuration and strong cooler.