The Gears Of War 4 game's plot is set 25 years after Gears of War 3 and focuses on JD Fenix, the son of Marcus Fenix. Gears of War is a third-person shooter game, with its core concepts being derived from Resident Evil 4's "over the shoulder" perspective, Kill Switch's cover system, and Bionic Commando's swinging action akin to moving between points of cover. (Wikipedia).
Gears of War 4 is launched via the Windows 10 Store, requires the Windows 10 Anniversary Update to run, and only supports the DirectX 12 API.

We test using the Ultra quality preset. Dynamic Resolution scaling was turned off and Async Compute was enabled where the GPU supported it.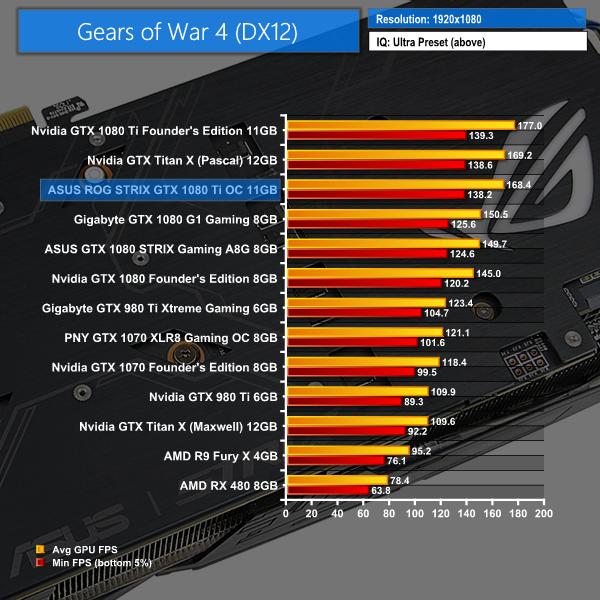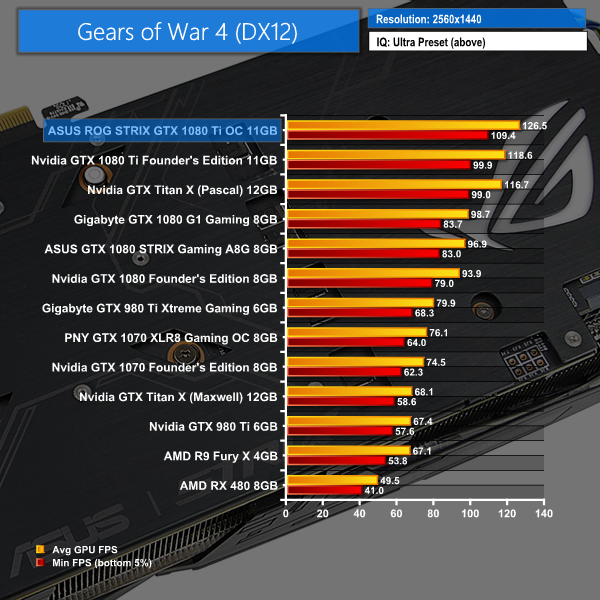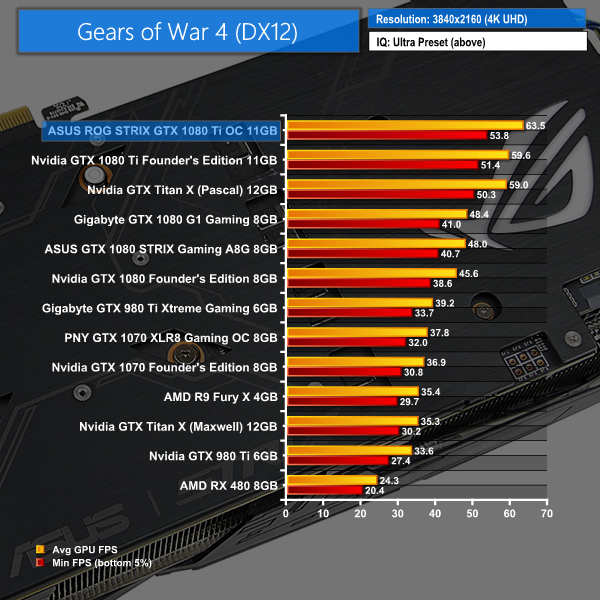 CPU-induced bottlenecking on our 4.4GHz Skylake Core i7-6700K has an influence on the 1080P results, hence ASUS' drop to third place in terms of average frame rate.
Focussing instead on the higher-resolution results, ASUS' ROG STRIX GTX 1080 Ti OC takes first place by a comfortable margin. At 1440P, ASUS' overclocked card is 6.7% faster on average than the Founder's Edition. The ROG STRIX board's average lead over the FE card at 4K is 6.5%. Minimums are also improved on the ASUS ROG STRIX GTX 1080 Ti thanks to its higher clock speeds and improved cooling solution that helps to maintain them.
Gears of War 4 is one of the more demanding games in our test suite. At 4K, the ASUS card's core clock sat at around 1898MHz through the benchmark run.