Total War: Warhammer is a turn-based strategy game with real-time tactical battles between armies. While previous Total War games feature historical settings, Warhammer introduces a fantasy setting as well as characters from the Warhammer universe. These characters, which include monsters, warriors, and heroes, can be controlled by the player. (Wikipedia)
We set the image quality options all to Ultra. At 1080p and 1440p, AA is set to 2x but it is disabled for 4K testing. The DirectX 12 API is used.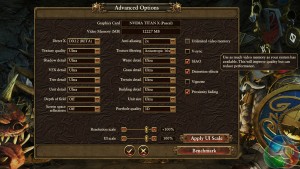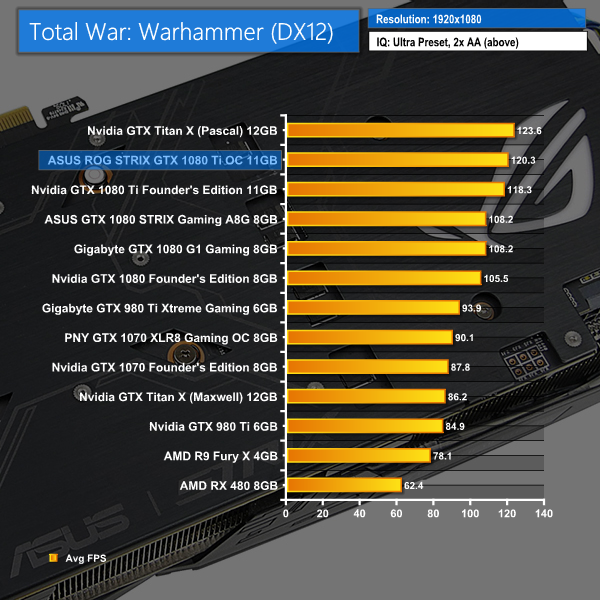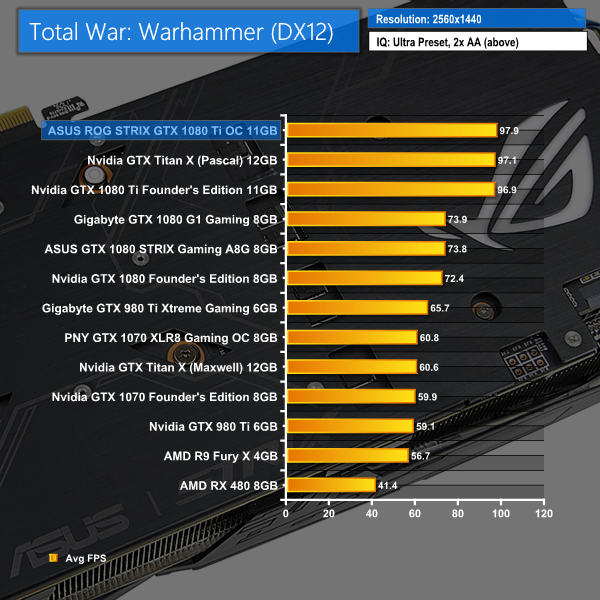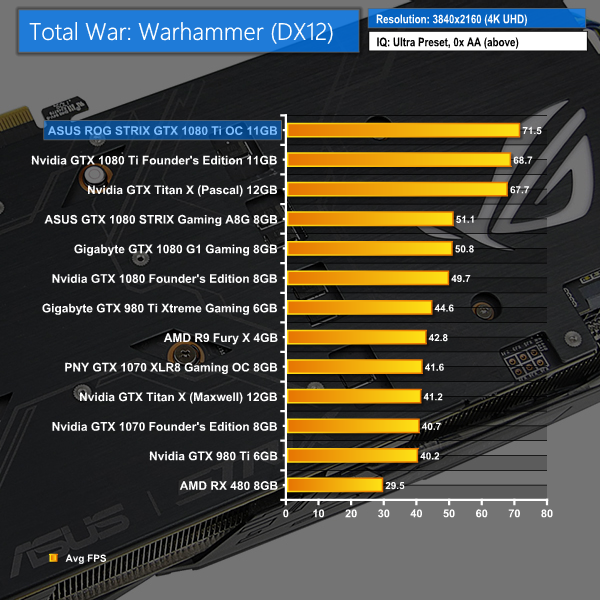 Total War: Warhammer shows tighter grouping between the GTX 1080 Ti solutions until the 4K test resolution. At 1440P, the ASUS ROG STRIX and Nvidia Founder's Edition GTX 1080 Ti solutions are practically equivalent. Increasing the resolution to eight Megapixels sees ASUS' card pull ahead by 4.1%.
Core frequency for the 4K benchmark runs on ASUS' card tended to sit at a constant 1962MHz or 1974MHz. This was purely voltage limited in the GPU Boost 3.0 equation.