Middle-earth: Shadow of Mordor is a third-person open world video game, where the player controls a ranger by the name of Talion who seeks revenge on the forces of Sauron after his family, including his wife, are killed. Players can travel across locations in the game through parkour, riding monsters, or accessing Forge Towers, which serve as fast travel points.
We test at 1440p with the image quality settings at Ultra.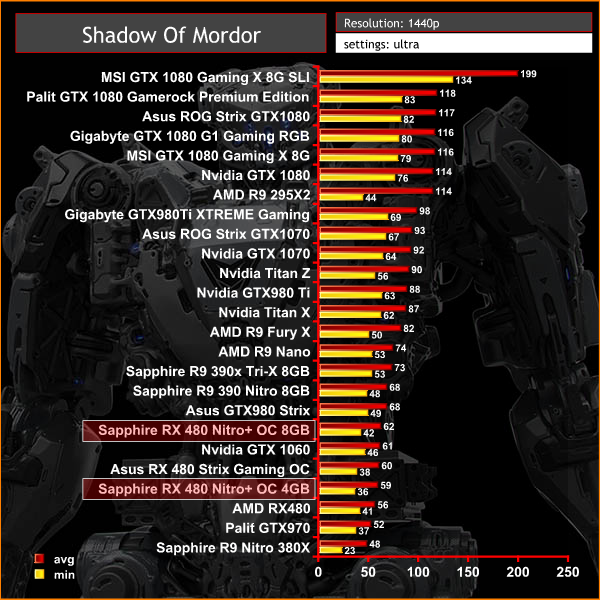 A demanding engine from some time ago, but a popular game with KitGuru readers. The 8GB Nitro+ OC card manages to just outclass the GTX1060 at these settings.