Grand Theft Auto V is an action-adventure game played from either a first-person or third-person view. Players complete missions—linear scenarios with set objectives—to progress through the story. Outside of missions, players may freely roam the open world. Composed of the San Andreas open countryside area and the fictional city of Los Santos, the world is much larger in area than earlier entries in the series. It may be fully explored after the game's beginning without restriction, although story progress unlocks more gameplay content.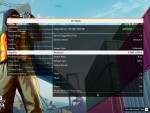 We maximise all the image quality settings, but leave anti aliasing turned off, as it dramatically impacts performance.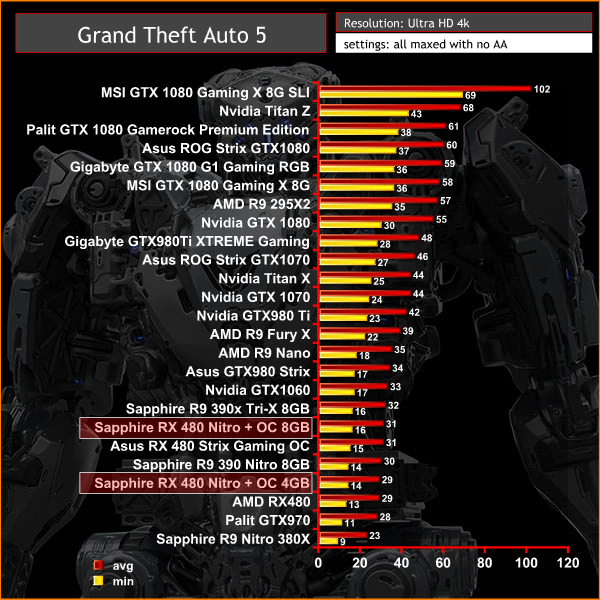 Ultra HD 4K is really only included as a matter of interest for the RX 480, it is not meant to be running with maxed out image quality settings at 3840×2160. Only the GTX 1080 cards could be considered playable, and ideally you would want two of them to get a solid 60fps. Yes thats £1,300-£1,400 to get a smooth gaming experience at 4k with all the image quality settings on high. High resolution gaming isn't cheap.