Here we present frame rate figures for each graphics card, averaged across all 14 games on test today. These figures can disguise significant variations in performance from game to game, but provide a useful overview of the sort of performance you can expect at each resolution tested.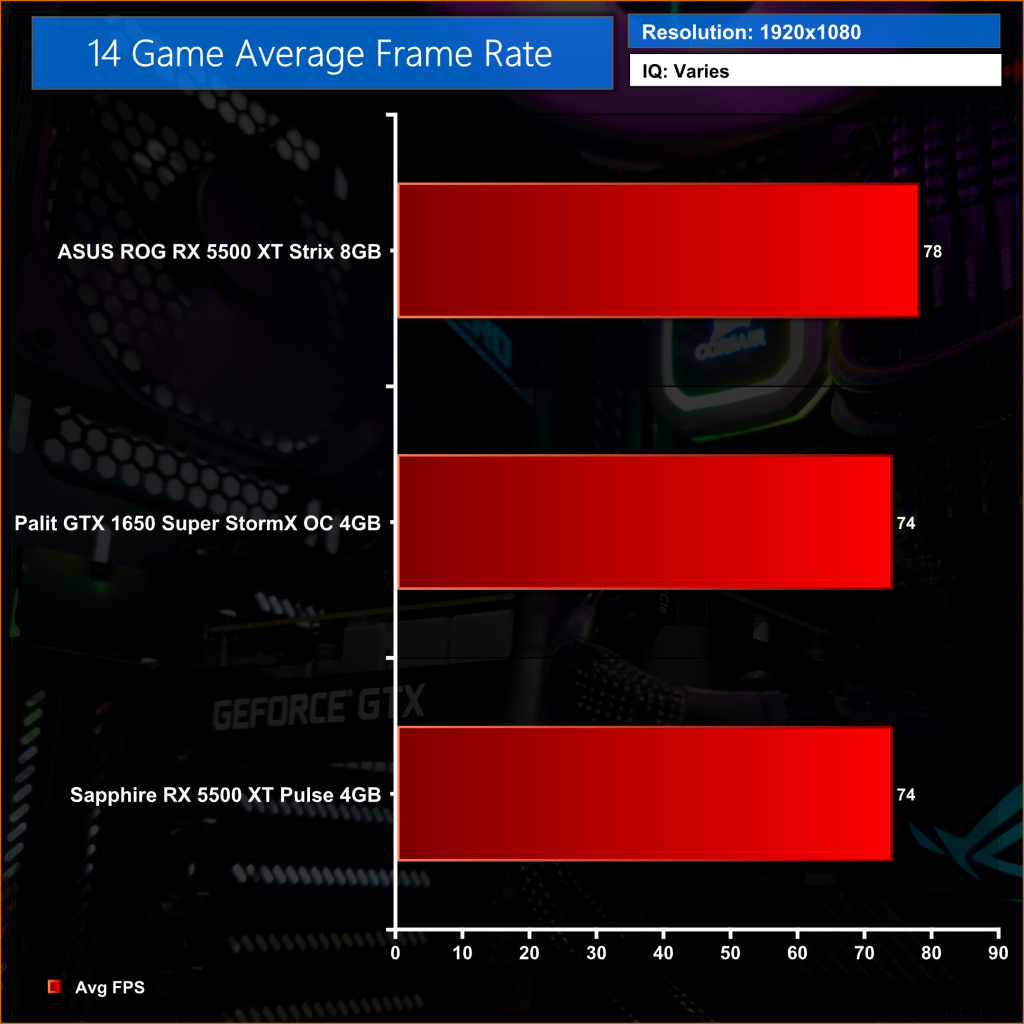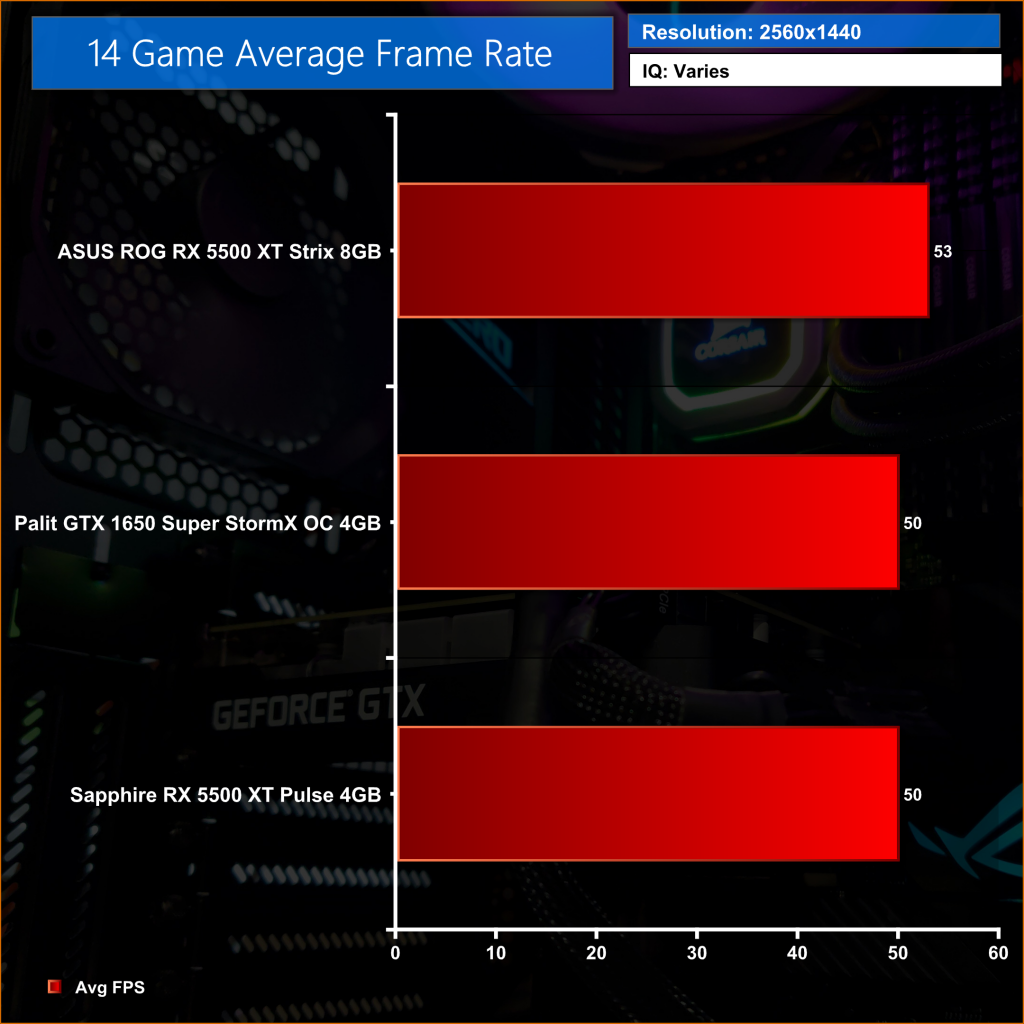 To illustrate just how these GPUs perform in the grand scheme of things, our 14-game average frame rates have the 4GB 5500 XT and GTX 1650 Super an absolute dead rubber. Yes, there are games where one takes the upper hand over the other – as we have spent the last 14 pages showing – but overall, we are getting two very evenly-matched GPUs.
The slight exception to this is the 8GB model, which can use its larger frame buffer to its advantage in a number of games, resulting in an average frame rate that is 5% higher than its competitors. Again, it's still not a lot by any stretch of the imagination, but it is a slight lead.