Red Dead Redemption 2 is a 2018 action-adventure game developed and published by Rockstar Games. The game is the third entry in the Red Dead series and is a prequel to the 2010 game Red Dead Redemption. Red Dead Redemption 2 was released for the PlayStation 4 and Xbox One in October 2018, and for Microsoft Windows and Stadia in November 2019. (Wikipedia).
We test using Medium settings, Vulkan API.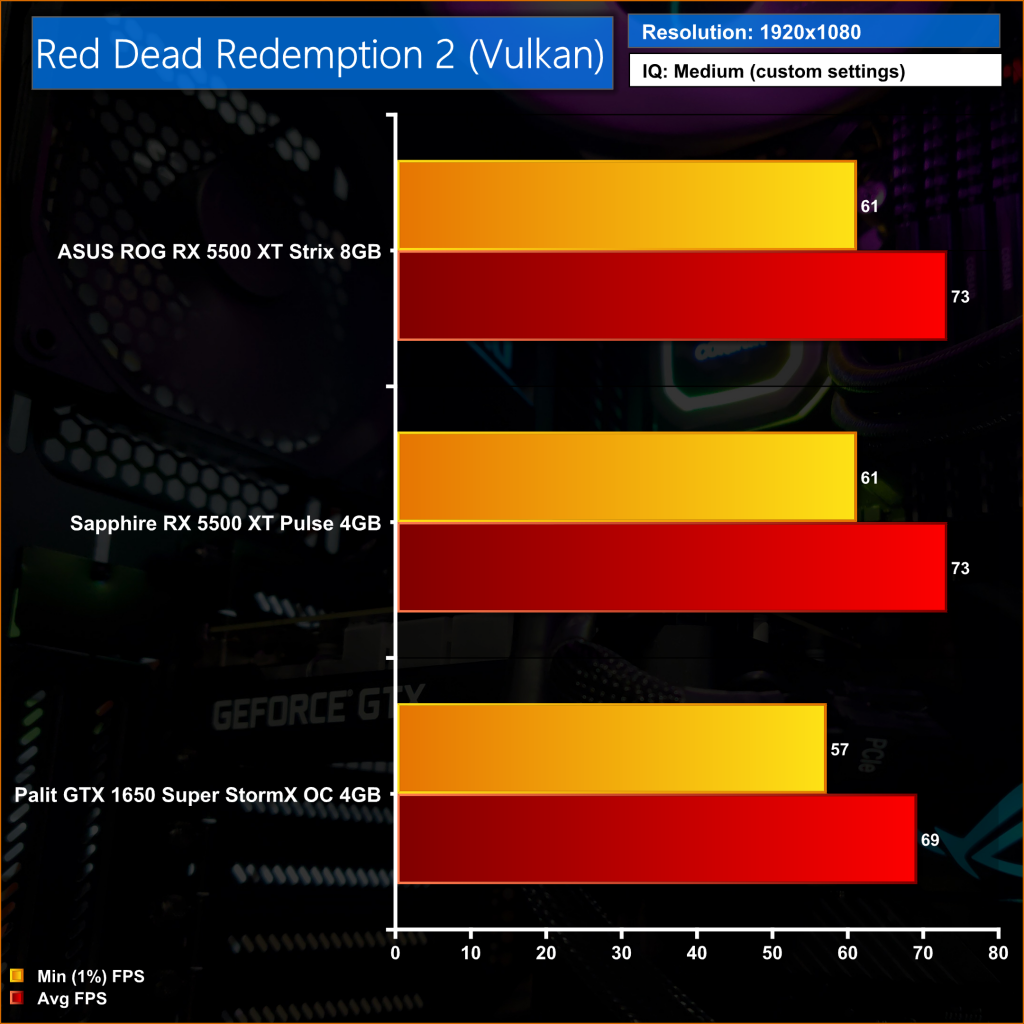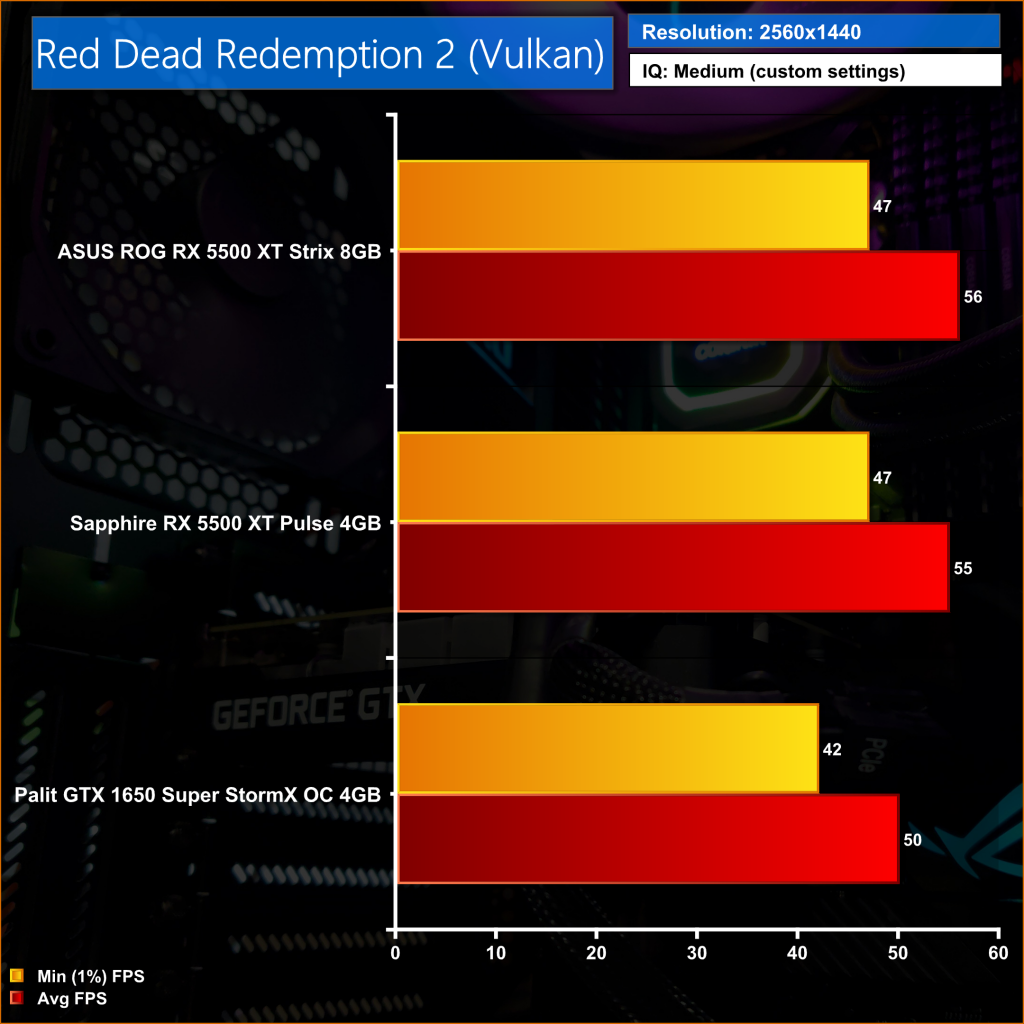 Read Dead Redemption 2 produces results very similar to Metro Exodus. At 1080p we are not memory limited, at least not using Medium settings as we are here, yet we can observe a very small preference for AMD hardware, with both 5500 XTs beating out 1650 Super by just under 6%.
At 1440p, that gap only widens – memory still doesn't appear to be an issue at the higher resolution, yet even the 4GB 5500 XT is 10% faster than the 1650 Super.