Gears 5 is a third-person shooter video game developed by The Coalition and published by Xbox Game Studios for Microsoft Windows and Xbox One. It is the sixth instalment of the Gears of War series, and is the second Gears of War game not to be developed by Epic Games.
We test using the High preset, with Best Animation Quality (instead of Auto), DX12 API.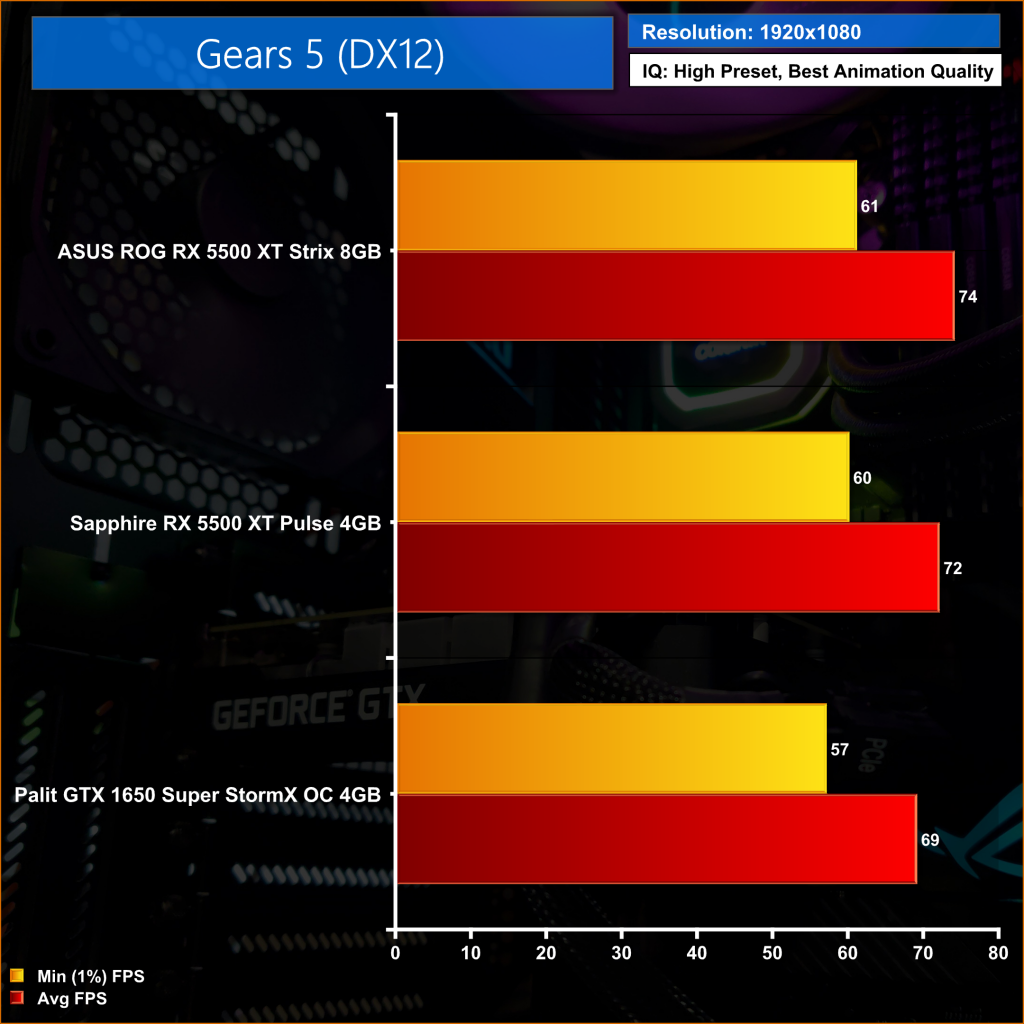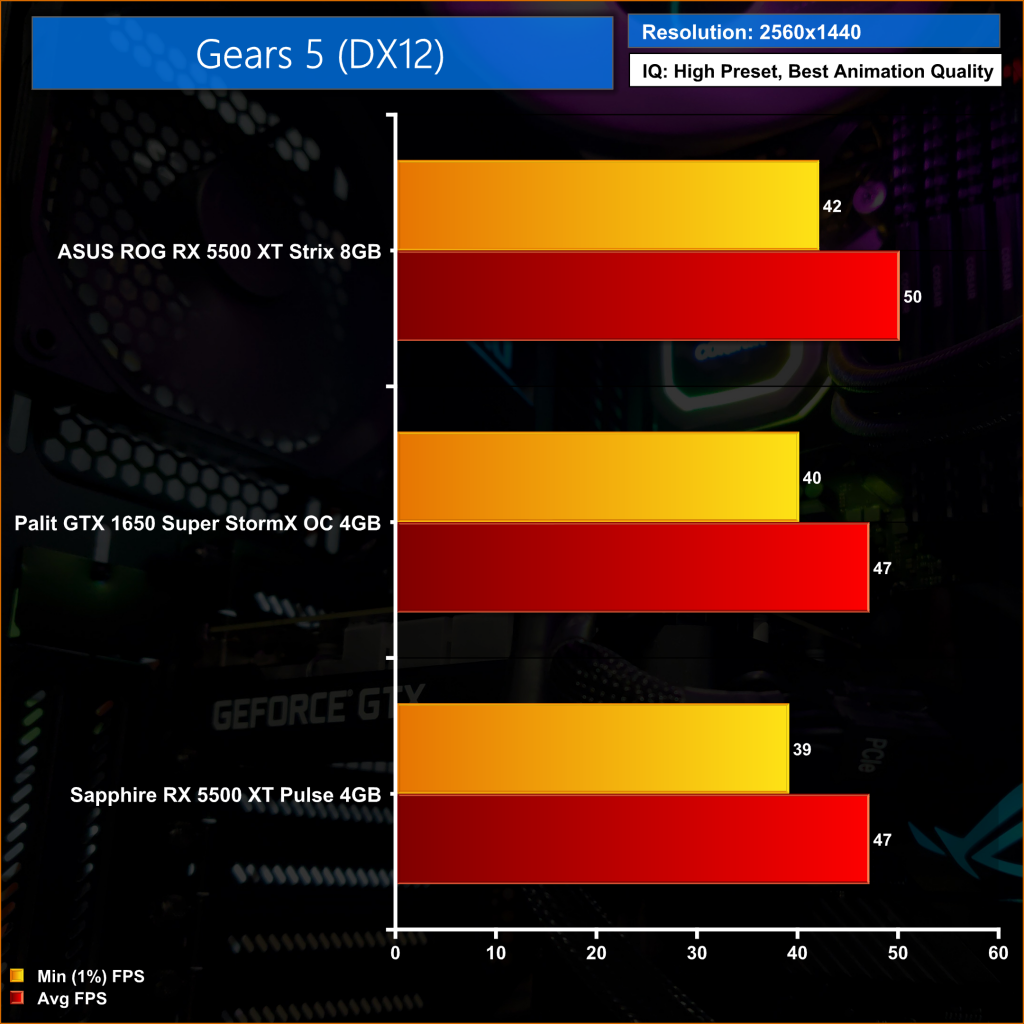 Gears 5 introduces a question mark around the 4GB GPUs, with the 8GB 5500 XT leading its 4GB counterpart by 3% at 1080p. Hardly a lot, but a little higher than a number of the other titles we have tested so far. Compared to GTX 1650 Super, however, the 8GB 5500 XT takes a 7% lead.
At 1440p, the performance of both 4GB cards is identical, as both fall 6% behind the 8GB 5500 XT.