Middle-earth: Shadow of War is an action role-playing video game developed by Monolith Productions and published by Warner Bros. Interactive Entertainment. It is the sequel to 2014's Middle-earth: Shadow of Mordor, and was released worldwide for Microsoft Windows, PlayStation 4, and Xbox One on October 10, 2017. (Wikipedia).
We test using the Very High preset, DX11 API.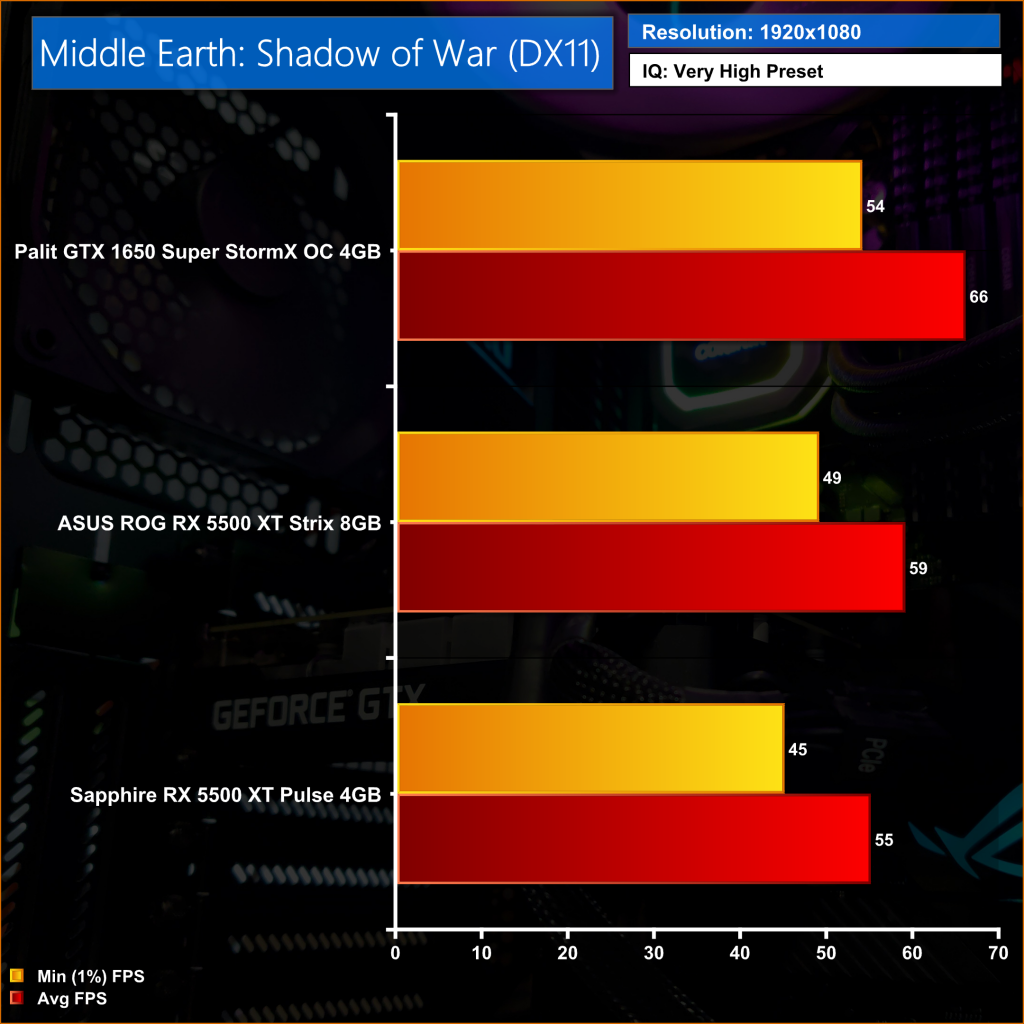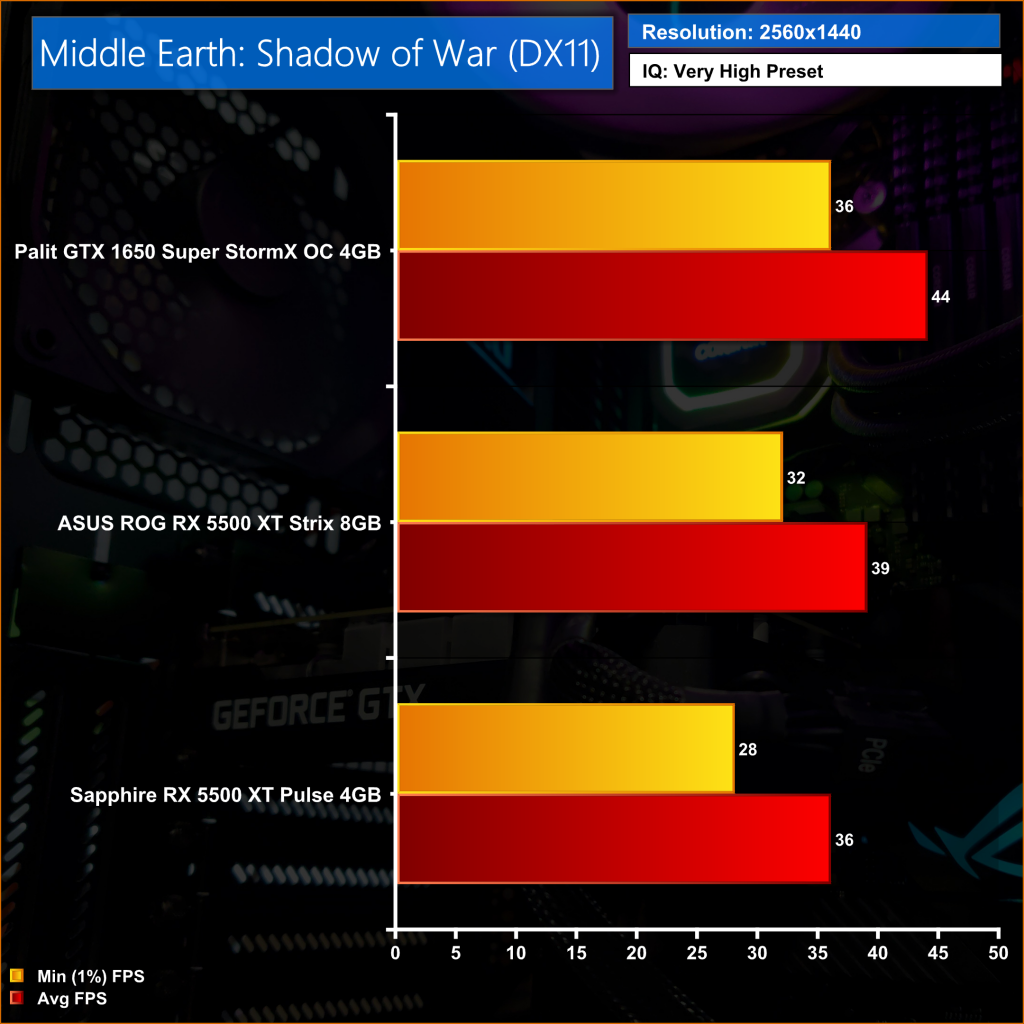 Moving on, Middle Earth: Shadow of War is another game producing interesting results, as Nvidia's GTX 1650 Super does exceedingly well, coming in 12% faster than the 8GB 5500 XT. Furthermore, the 8GB GPU also pulls 7% ahead of its 4GB brother, suggesting that memory capacity is a limited factor in this game. Yet, despite that, the 4GB 1650 Super still does very well – so again, as we saw in Ghost Recon Breakpoint, it seems the smaller frame-buffer hurts the AMD GPUs more than the Nvidia-based card.