Control is an action-adventure video game developed by Remedy Entertainment and published by 505 Games. Control was released on 27 August 2019 for Microsoft Windows, PlayStation 4, and Xbox One. (Wikipedia).
We test using the Medium preset, with MSAA disabled, DX12 API.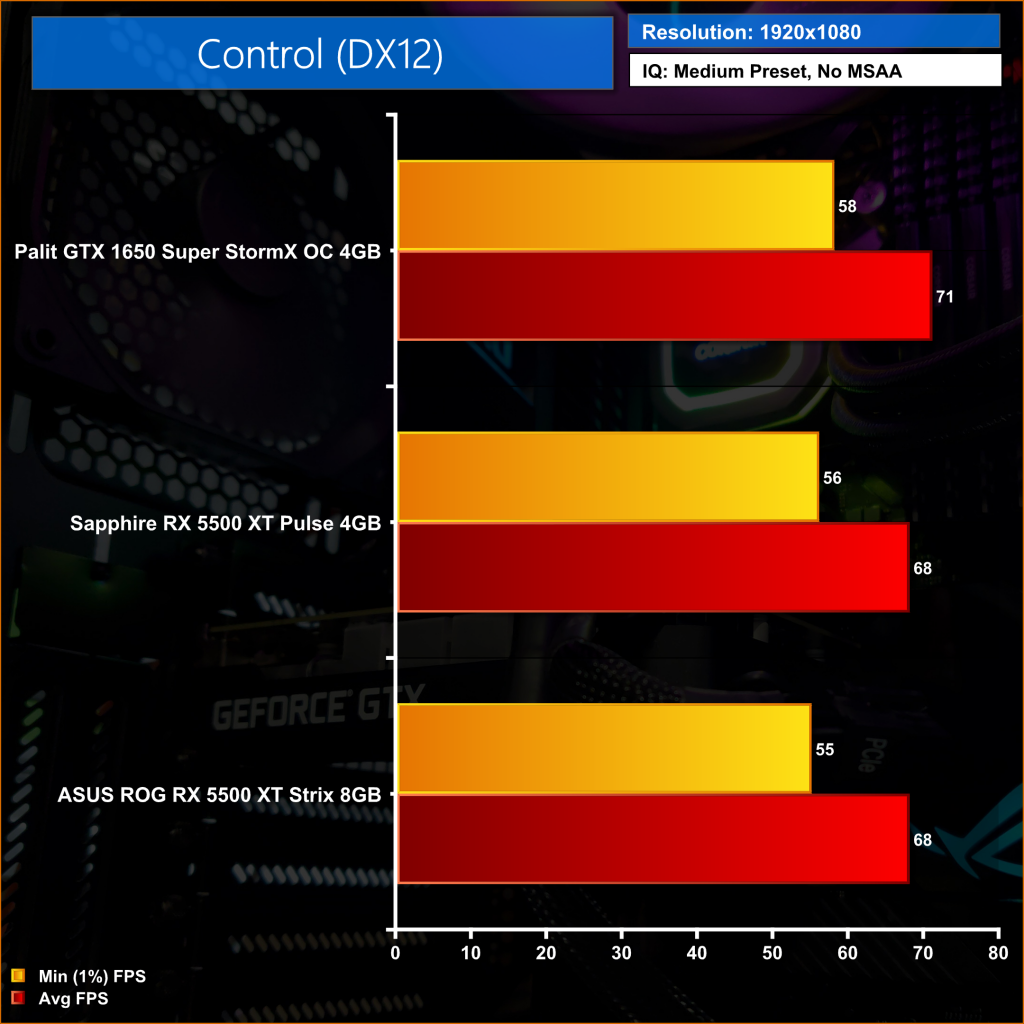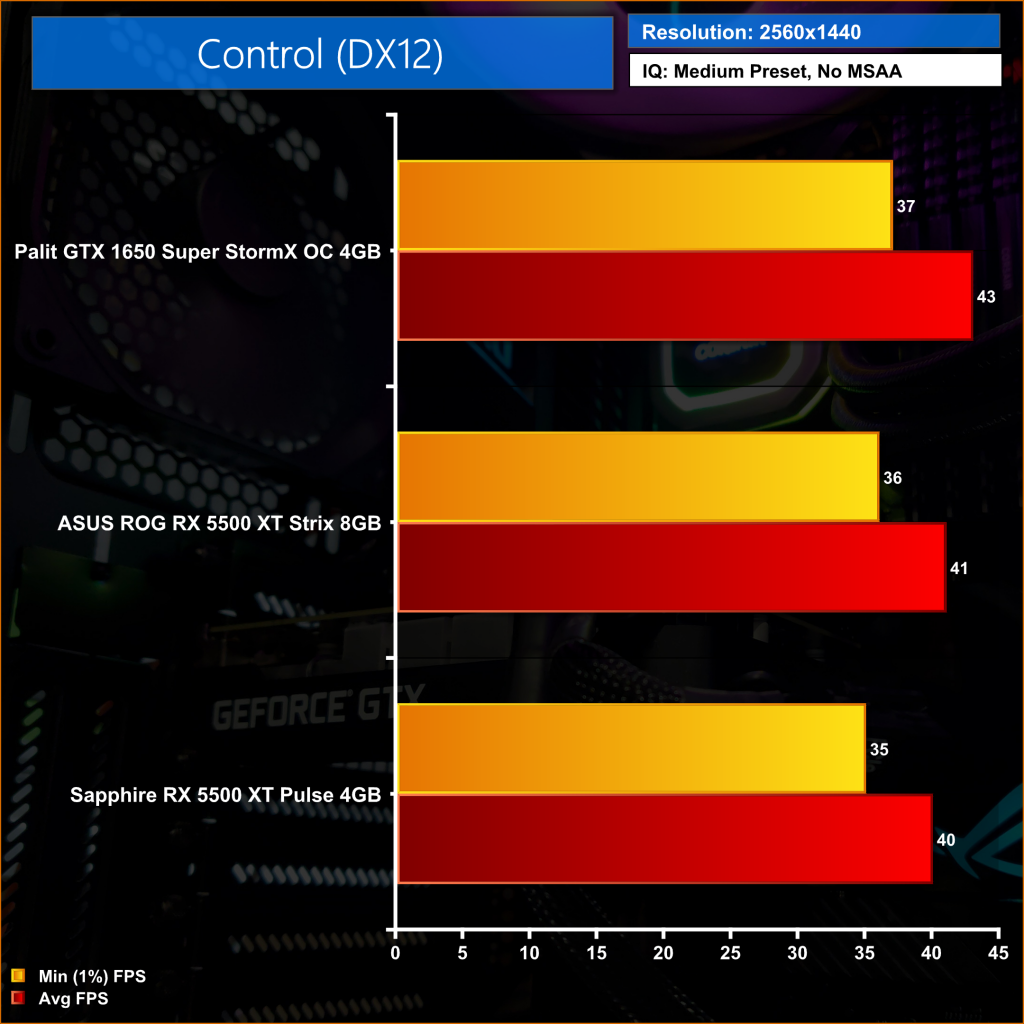 Up next is Control, a demanding title for even high-end GPUs. It only has three image quality presets – low, medium and high – so we test with the Medium preset at High is going to be to much for this calibre of GPU to handle.
At 1080p, there is really no difference between the 4GB and 8GB 5500 XT cards, both produce 68FPS on average, with only the tiniest difference for the 1% lows. GTX 1650 Super does edge ahead, however, holding a 4% advantage over both the 5500 XT GPUs.
At 1440p, all three cards are within just 3FPS of each other, though with the 1650 Super 3FPS faster than the 5500 XT 4GB, that does work out as a 7.5% performance advantage. Versus the 5500 XT 8GB, 1650 Super is 5% faster.