For our temperature testing, we measure the peak GPU core temperature under load. A reading under load comes from running the 3DMark Time Spy stress test for 30 minutes.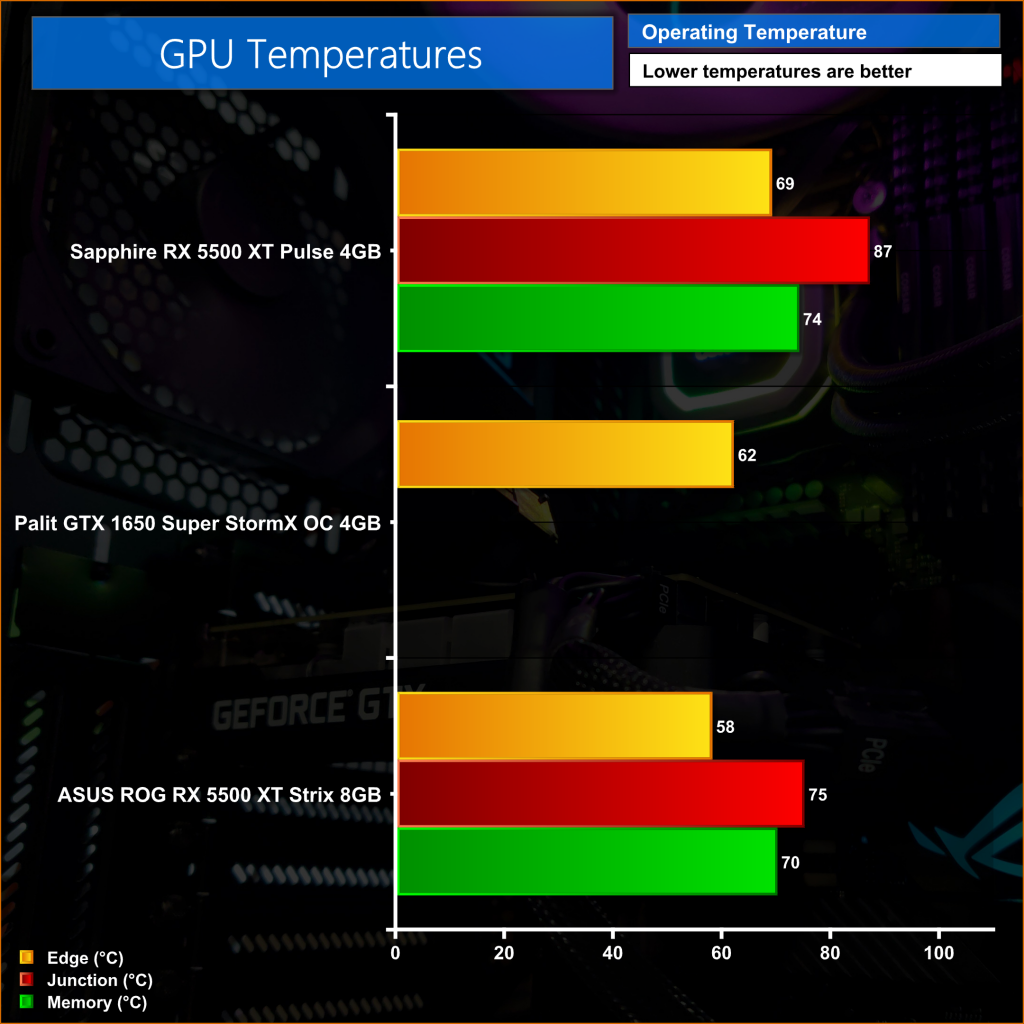 As for temperature testing, bear in mind that AMD Navi GPUs report junction and memory temperatures, which Nvidia GPUs do not. Still, I have to say all three cards perform well in their own right.
First of all, ASUS ROG's Strix 5500 XT is clearly an excellent piece of engineering, as the edge temperature remained below 60C at all times, which is highly impressive. The single hottest point on the GPU only hit 75C, too, so this really is a fantastic card in terms of thermal performance.
As for the Palit GTX 1650 Super, despite its diminutive size, it is similarly impressive to see GPU temperatures peaking at just 62C. As we will see on the next page, this does come at the cost of some noise, but it's still a very low temperature for what is, in all honesty, a basic cooler design.
Lastly, Sapphire's Pulse design may not run as cool as the Strix, but it is perfectly acceptable across the board, with hotspot and memory readings of 87C and 74C, respectively.