Tom Clancy's Ghost Recon Breakpoint is an online tactical shooter video game developed by Ubisoft Paris and published by Ubisoft. The game was released worldwide on 4 October 2019, for Microsoft Windows, PlayStation 4 and Xbox One, (Wikipedia).
We test using the High preset, with AA disabled, DX11 API.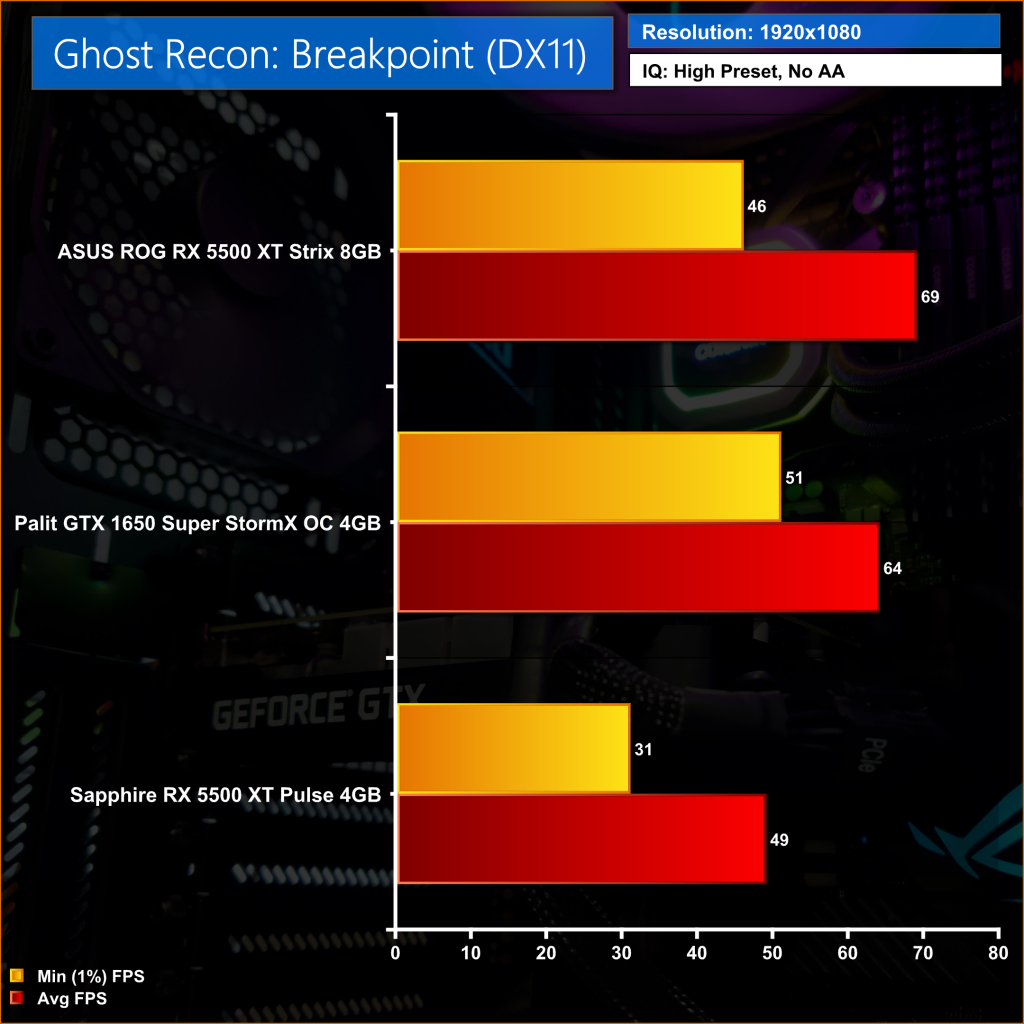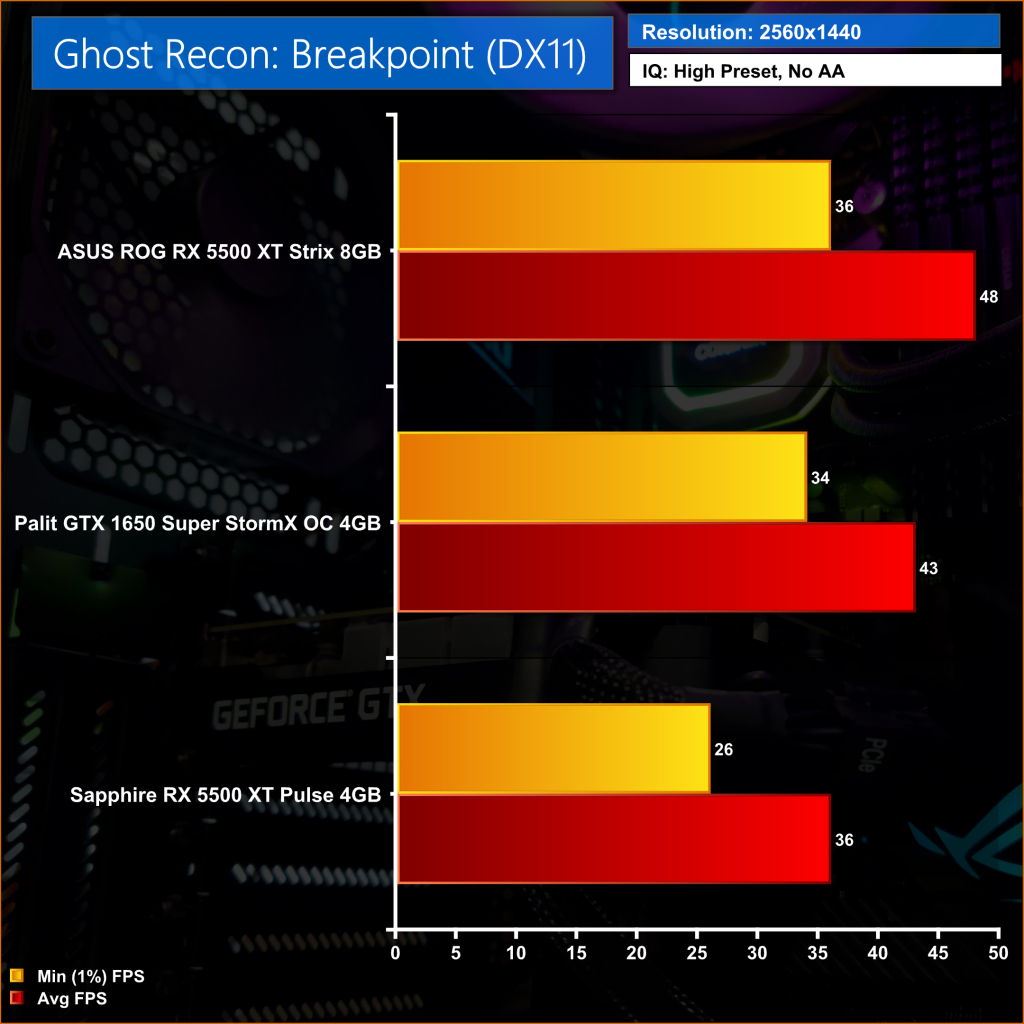 Things get very interesting in Ghost Recon Breakpoint. Despite the 4GB GTX 1650 Super doing well at 1080p – granted, the 8GB 5500 XT is still 7% faster – we see significant performance drop off from the 4GB 5500 XT, as it comes in almost 25% slower than the 1650 Super, with pretty poor 1% low performance. It seems the game definitely wants more than 4GB VRAM, but the Navi GPU pays a significantly higher price for this than its Nvidia counterpart.
This is further demonstrated at 1080p by the fact that the 8GB 5500 XT comes in over 30% faster than the 4GB model.