Battlefield V is a first-person shooter video game developed by EA DICE and published by Electronic Arts. Battlefield V is the sixteenth instalment in the Battlefield series. It was released worldwide for Microsoft Windows, PlayStation 4, and Xbox One on November 20, 2018. (Wikipedia).
We test using the High preset, DX12 API.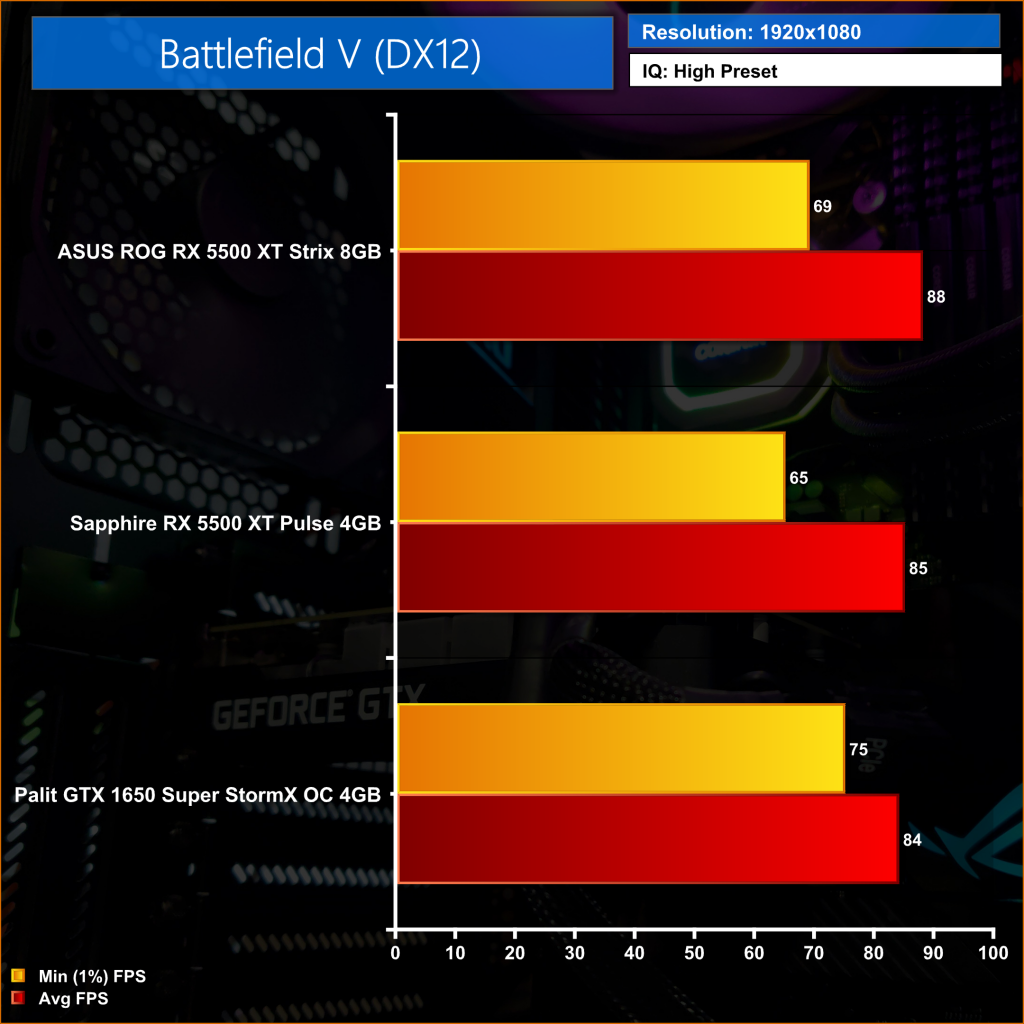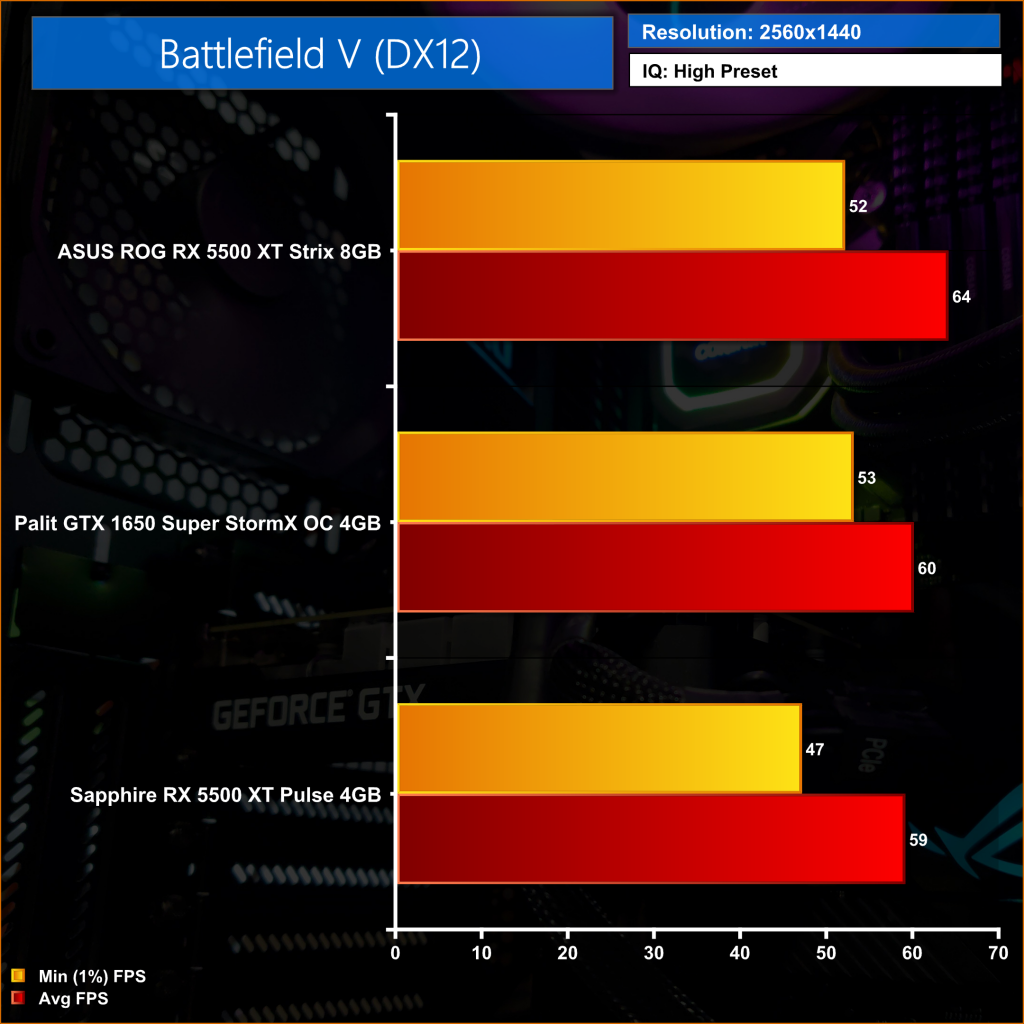 Starting things off with Battlefield V, I've been testing this game for almost two years now but it is still capable of surprises. Testing using the High preset, one step down from Ultra settings, average frame rates for all three cards are very close at 1080p, with the 8GB 5500 XT edging out the other two GPUs by just 3 or 4 FPS. Despite that, it is the 1650 Super which offers a smoother overall experience as its 1% lows are in the mid-70s, whereas the AMD GPUs drop down to the mid-to-high 60s.
At 1440p, the 5500 XT 8GB is still a few frames faster than its rivals, coming in 6.7% faster than the 1650 Super. The 8GB frame-buffer certainly helps that GPU at 1440p, as we can see the 1% lows for the 4GB 5500 XT again falling short of both the 1650 Super and 5500 XT 8GB.