F1 2020 is the official video game of the 2020 Formula 1 and Formula 2 Championships developed and published by Codemasters. It is the thirteenth title in the Formula 1 series developed by the studio and was released on 7 July 2020 for preorders of the Michael Schumacher Edition and 10 July 2020 for the regular edition on Microsoft Windows, PlayStation 4, Xbox One and Stadia. (Wikipedia).
We test using the High preset, with TAA and 16x Anisotropic Filtering, DX12 API.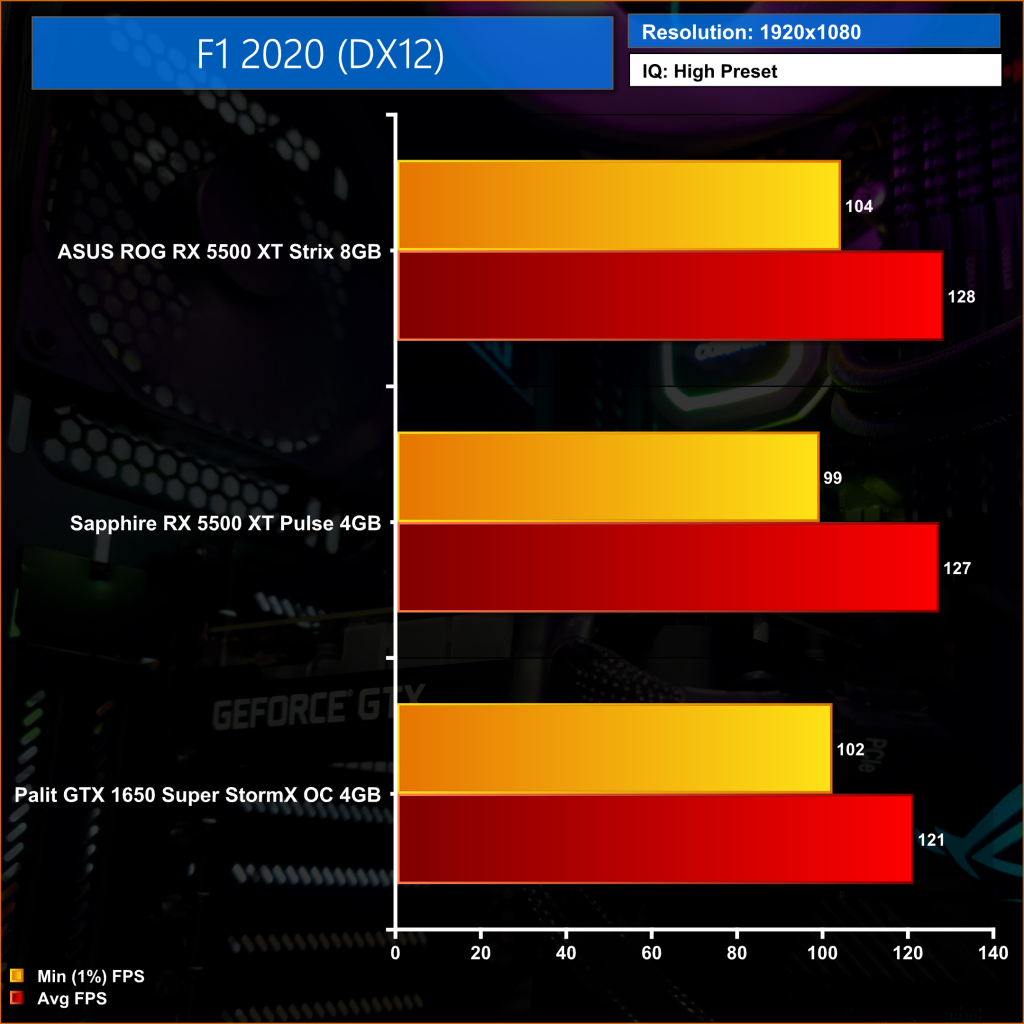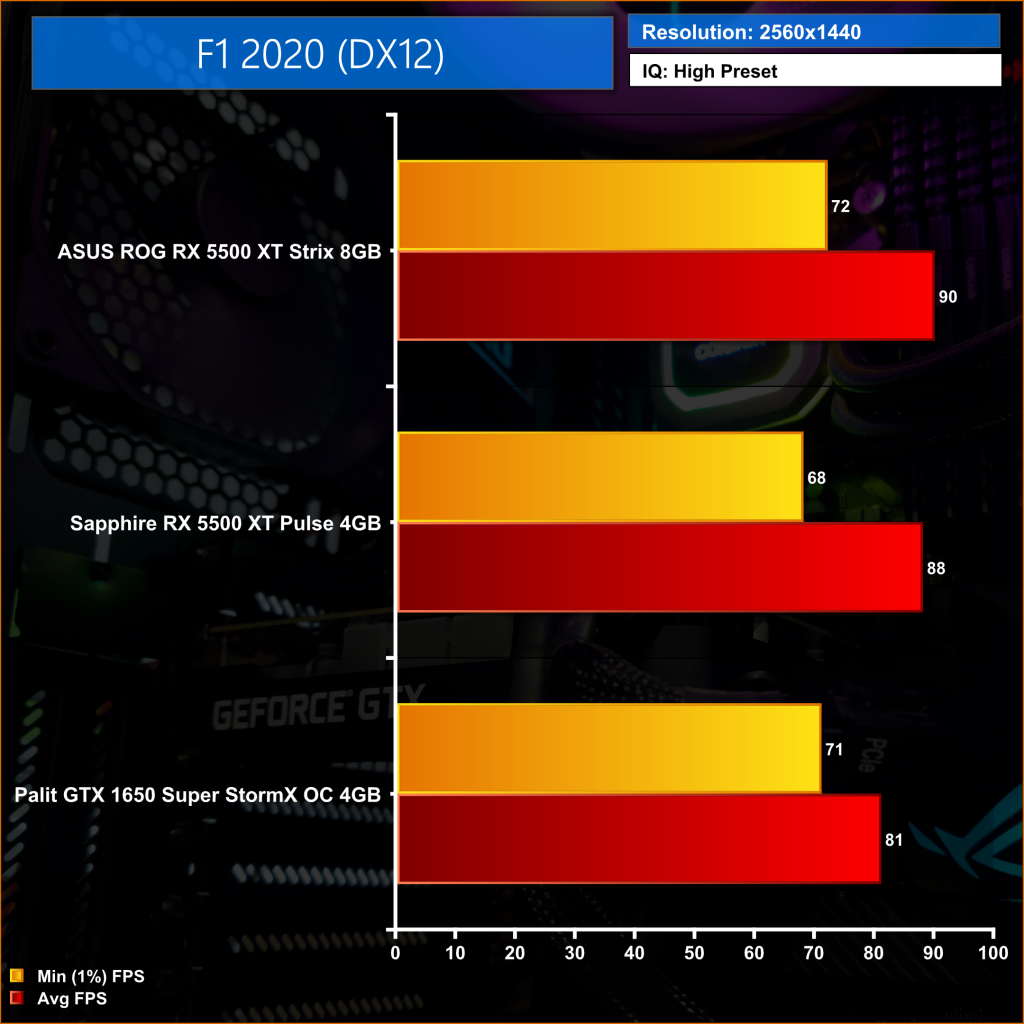 Another very recent release, we test F1 2020 using the High preset. VRAM is certainly not a limiting factor here, but the game definitely has an edge on the AMD hardware – GTX 1650 Super comes in 5% slower than the 5500 XT 4GB at 1080p. Comparing both 5500 XT cards shows effectively no difference between the two, with the 5500 XT 8GB edging ahead by a single frame, or less than a single percentage point.
These GPUs are more than capable of running this game at 1440p, too, where the 5500 XT 8GB takes an 11% lead over the 1650 Super.