We take our noise measurements with the sound meter positioned 1 foot from the graphics card. I measured the noise floor to be 32 dBA, thus anything above this level can be attributed to the graphics cards. The power supply is passive for the entire power output range we tested all graphics cards in, while all CPU and system fans were set to their minimum fan speeds. A reading under load comes from running the 3DMark Time Spy stress test for 30 minutes.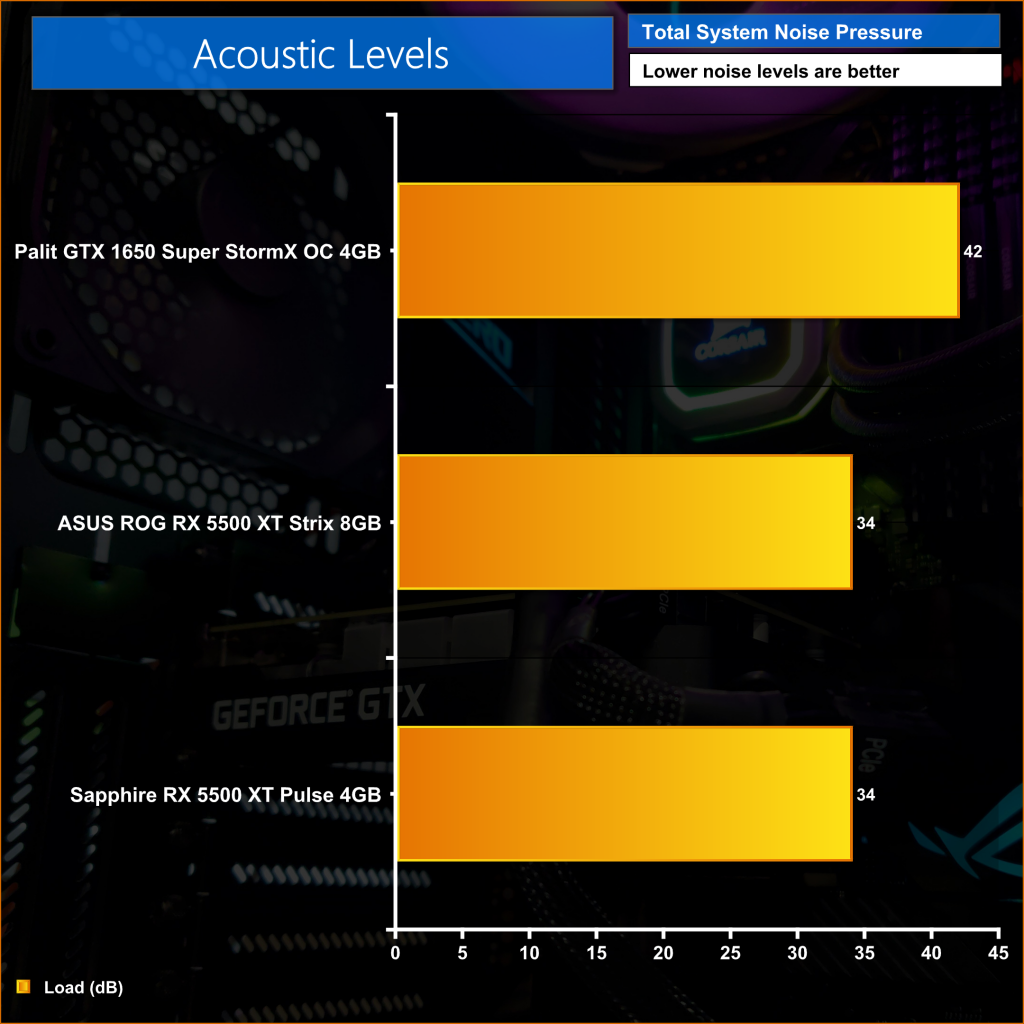 Regarding noise levels, both the ASUS and Sapphire cards are effectively inaudible under load. Both utilise 100mm fans, and in the case of the Pulse, these fans barely spun past 1000rpm, while the Strix kept its fans around the 1200rpm mark.
The Palit does make some compromise here, owing simply to its diminutive size and basic cooler. Even then, it's not ridiculously loud, but with its single 100mm fan operating at around 70% speed, you will be able to hear it when gaming.