Far Cry New Dawn is an action-adventure first-person shooter developed by Ubisoft Montreal and published by Ubisoft. The game is a spin-off of the Far Cry series and a narrative sequel to Far Cry 5. It was released for Microsoft Windows, PlayStation 4 and Xbox One on February 15, 2019. (Wikipedia).
We test using the Ultra preset, with the HD Textures pack disabled, DX11 API.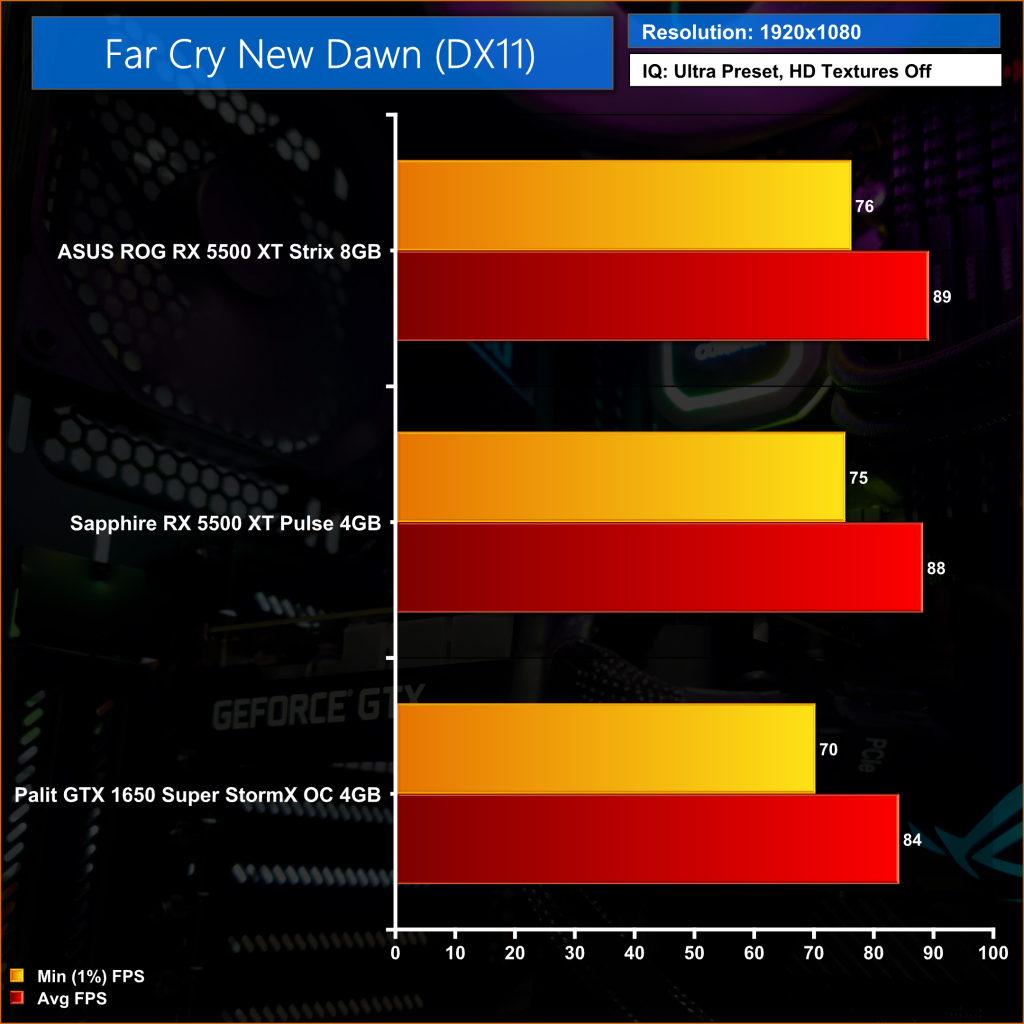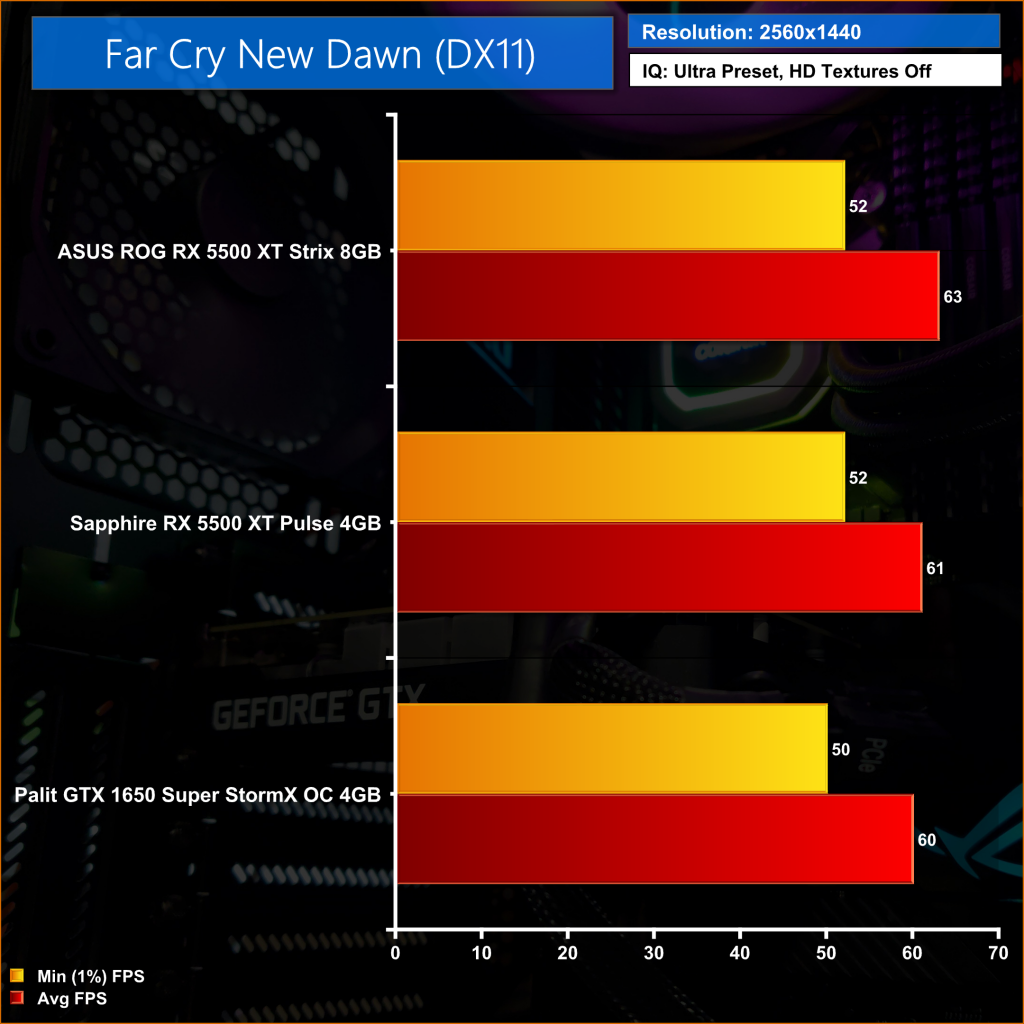 As for Far Cry New Dawn, the trend is pretty similar to F1 2020 or The Division 2, with both AMD GPUs performing about the same, but still around 5% faster than GTX 1650 Super at 1080p. Even using Ultra settings in this one, all three cards are pushing over 80FPS and we're not seeing any real difference between the 4GB and 8GB 5500 XTs.