Metro Exodus is a first-person shooter video game developed by 4A Games and published by Deep Silver in 2019. It is the third instalment in the Metro video game series based on Dmitry Glukhovsky's novels, following the events of Metro 2033 and Metro: Last Light. (Wikipedia).
We test using the High preset, but with Hairworks and Advanced PhysX turned off, DX12 API.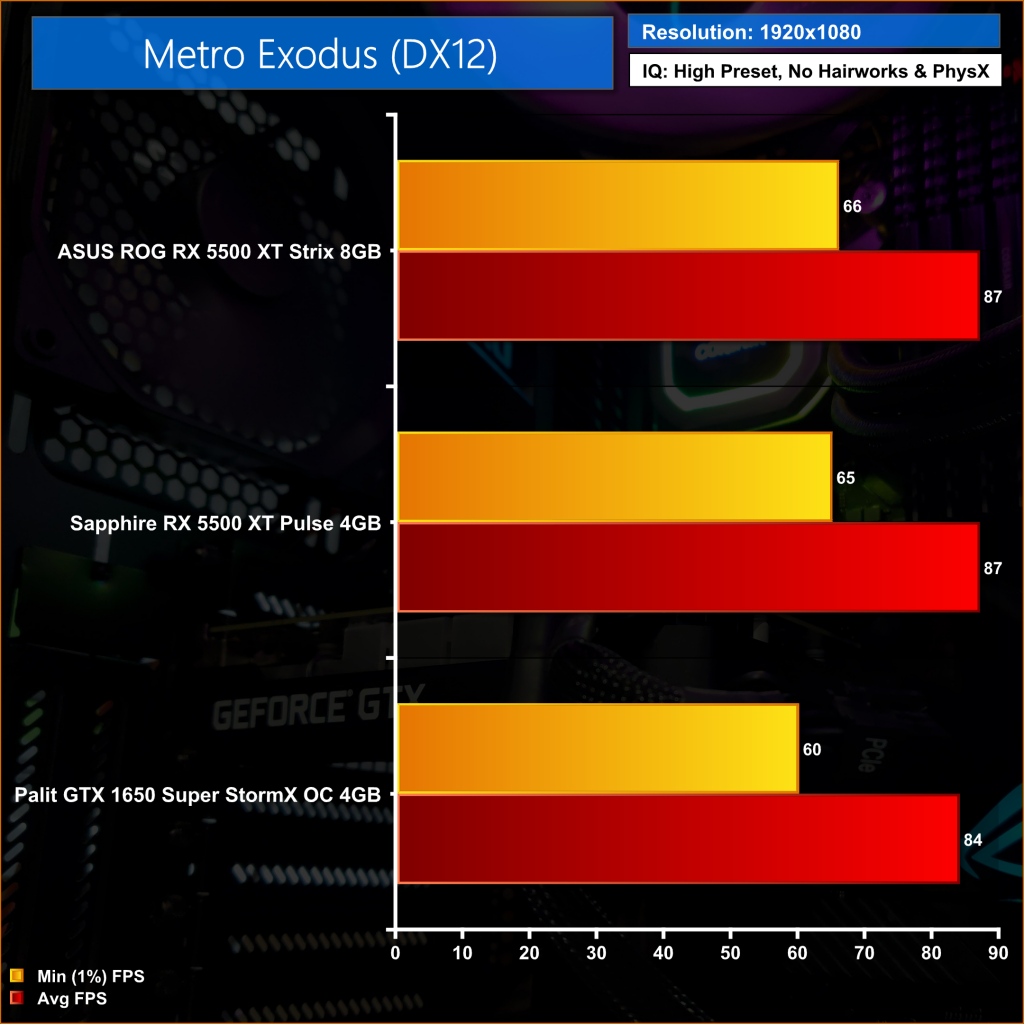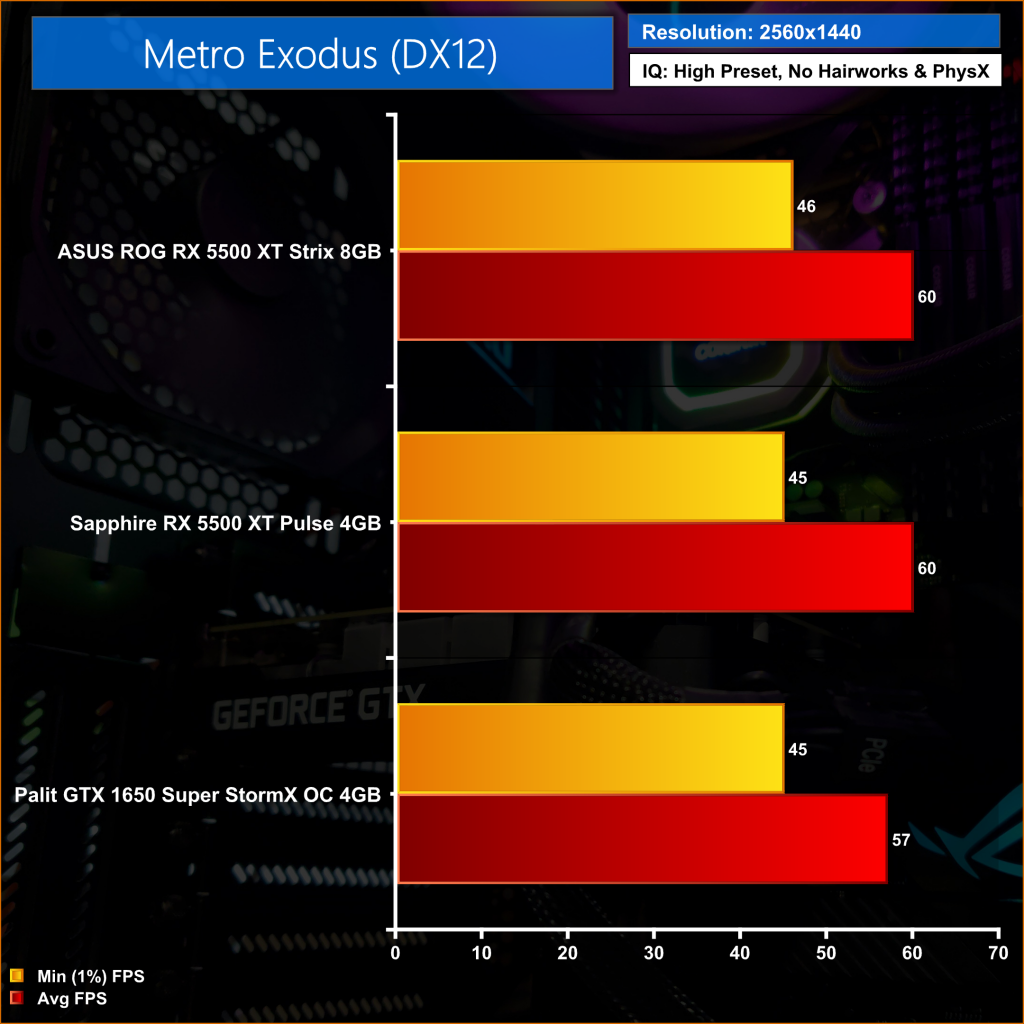 Metro Exodus puts us back on trend, with not a whole lot between all three GPUs. There is a slight preference for the AMD GPUs based on our testing, but we're talking less than a 5% difference. Memory is clearly not a factor either, as both 4GB and 8GB 5500 XT cards perform identically here.