Days Gone is a 2019 action-adventure survival horror video game developed by Bend Studio and published by Sony Interactive Entertainment for the PlayStation 4 and Microsoft Windows. As part of Sony's efforts to bring more of its first-party content to Microsoft Windows following Horizon Zero Dawn, Days Gone released on Windows on May 18, 2021. (Wikipedia).
Engine: Unreal Engine 4. We test using the Very High preset, DX11 API.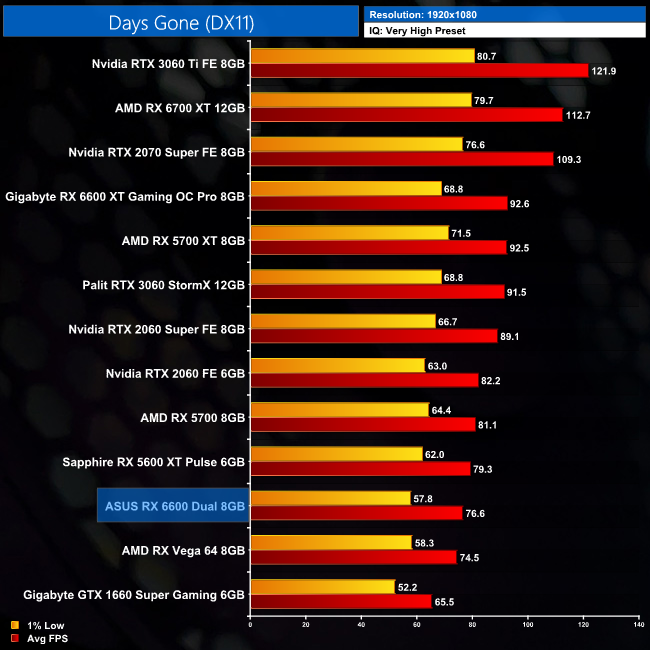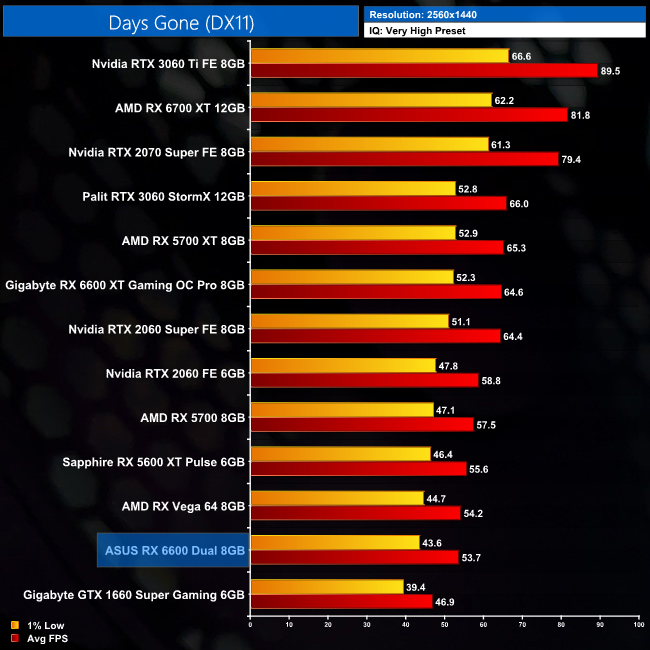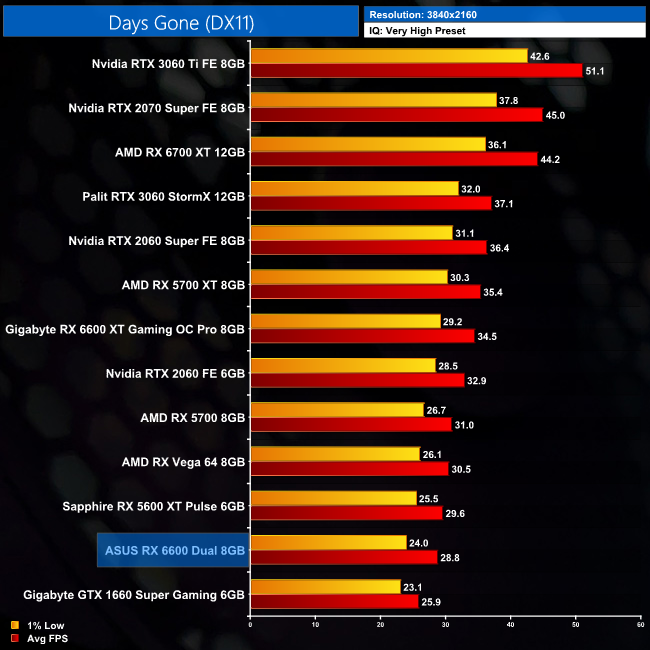 As for Days Gone, an Unreal Engine 4 title that uses the DX11 API, we do see a preference for Nvidia hardware in this game, but the 6600's average of 77FPS is still very respectable. Once more though, that still puts it behind the RTX 2060 and even the RX 5600 XT at 1080p.
Up at 1440p, performance doesn't drop off as hard as we saw in Cyberpunk, but comparatively it is still behind the 5600 XT, not something we were really hoping to see from this new RDNA 2 GPU.