Gears 5 is a third-person shooter video game developed by The Coalition and published by Xbox Game Studios for Xbox One, Microsoft Windows and Xbox Series X. It is the fifth installment of the Gears of War series and the sequel to Gears of War 4. The ultimate edition was released on September 6, 2019, while the standard edition of the game was released worldwide on September 10, 2019. (Wikipedia).
Engine: Unreal Engine 4. We test using the Ultra preset, with Best Animation Quality (instead of Auto), VRS disabled, DX12 API.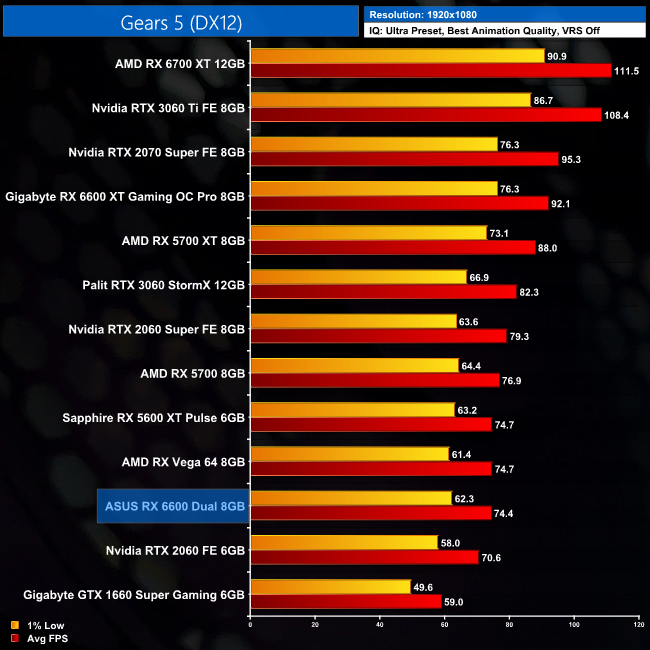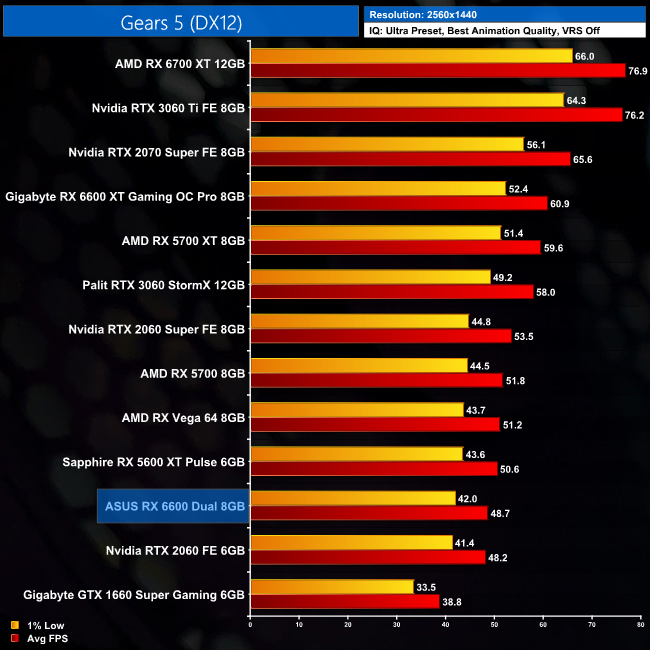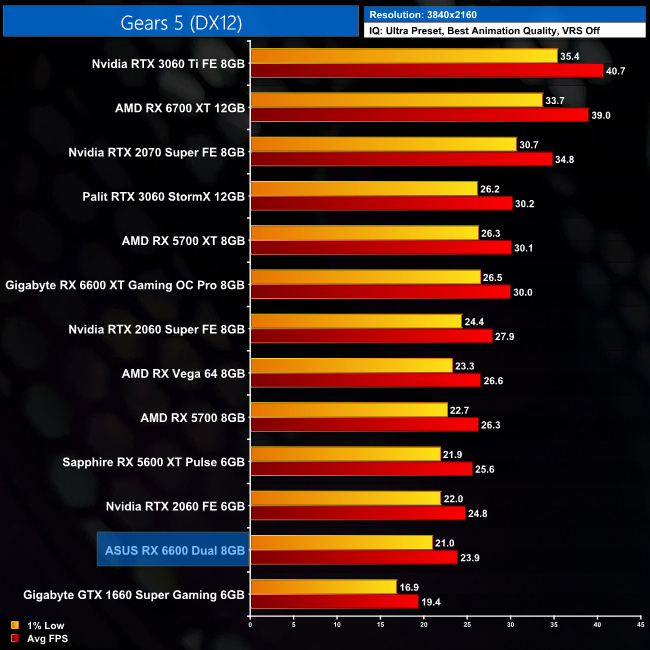 Looking now at Gears 5. despite this being an AMD-sponsored titled, the RX 6600 averages 74FPS which puts it 10% slower than the RTX 3060. It's also just as fast as the RX 5600 XT, when really we'd be hoping for more almost two years on.
Average frame rates at 1440p are still decent, with the 6600 hitting 49FPS, but that is now 16% slower than the RTX 3060 and level with the RTX 2060.